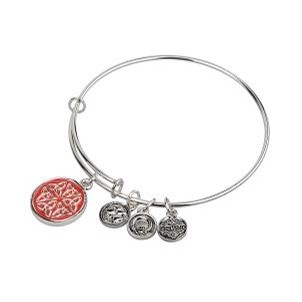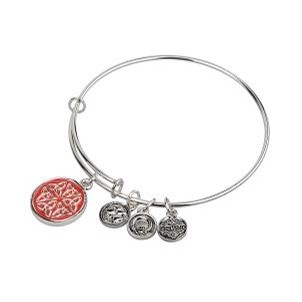 Solvar Jewelry Silver Tone Trinity Knots Bangle
$0.00
Description
Silver Tone Trinity Knots Bangle.
This rhodium plated bangle is adorned with three small charms and one large charm. The small charms consist of a shamrock, a claddagh and one with the word Ireland. The large charm is six silver trinity knots on a red enamel background. The back of the large charm reads UNITY, STRENGTH and WISDOM.
Celtic knot-work embodies a richness and pureness of ancient Celtic times. It dates back as
far as the 5th century and was used extensively by the ancient monks to illuminate the
world famous Book of Kells manuscripts. The interlaced unbroken lines symbolize one's
spiritual growth, eternal life and never ending love – having no beginning and no end. Each
twist and turn has its individual magical and mystic qualities. This particular knot is also
known as the Trinity Knot as the monks used it to describe the Holy Trinity.