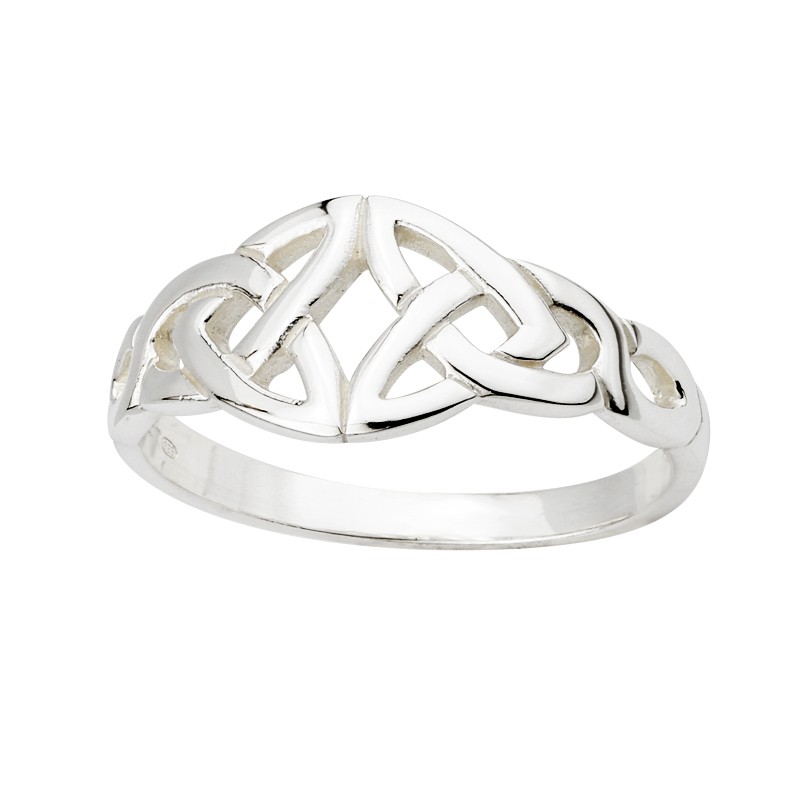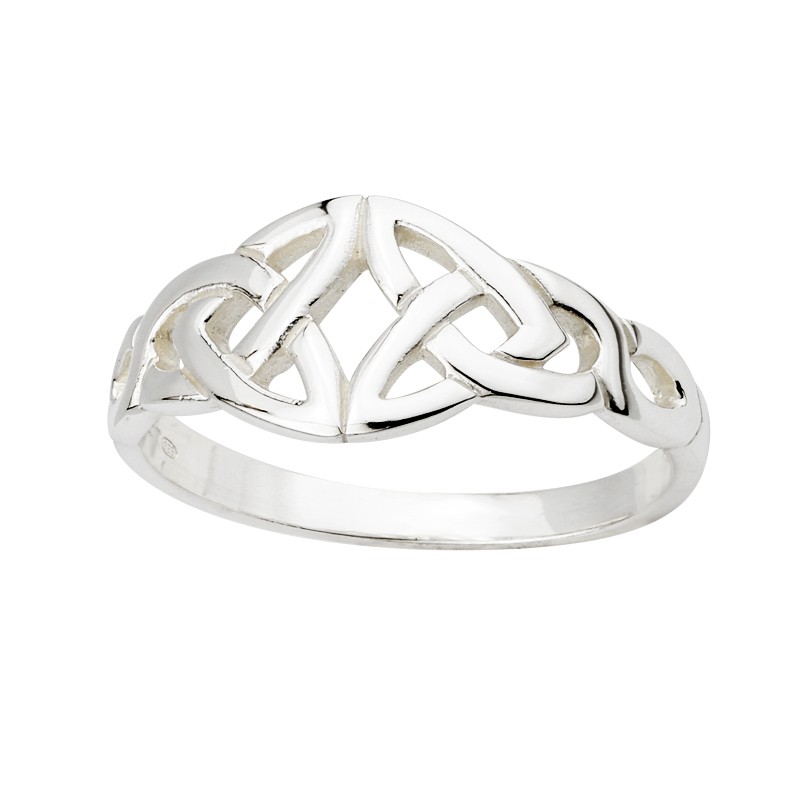 Solvar Jewelry Sterling Silver Celtic Front Ring
$39.95
Description
Sterling Silver Celtic Front Ring. This Celtic Knot ring is made by Solvar, in Dublin, Ireland, from sterling silver. Two beautiful Celtic Knots meet in the front of the ring.
Celtic knot-work embodies a richness and pureness of ancient Celtic times. It dates back as far as the 5th century and was used extensively by the ancient monks to illuminate the world famous Book of Kells manuscripts. The interlaced unbroken lines symbolize ones spiritual growth, eternal life and never ending love having no beginning and no end. Each twist and turn has its individual magical and mystic qualities.
This ring is available in size 4-10, including half sizes. Our website is live so if we don't have your size in stock it won't appear. If you wish to order a size that doesn't appear on the list please email contact@irishongrand.com or call 651-222-5151.