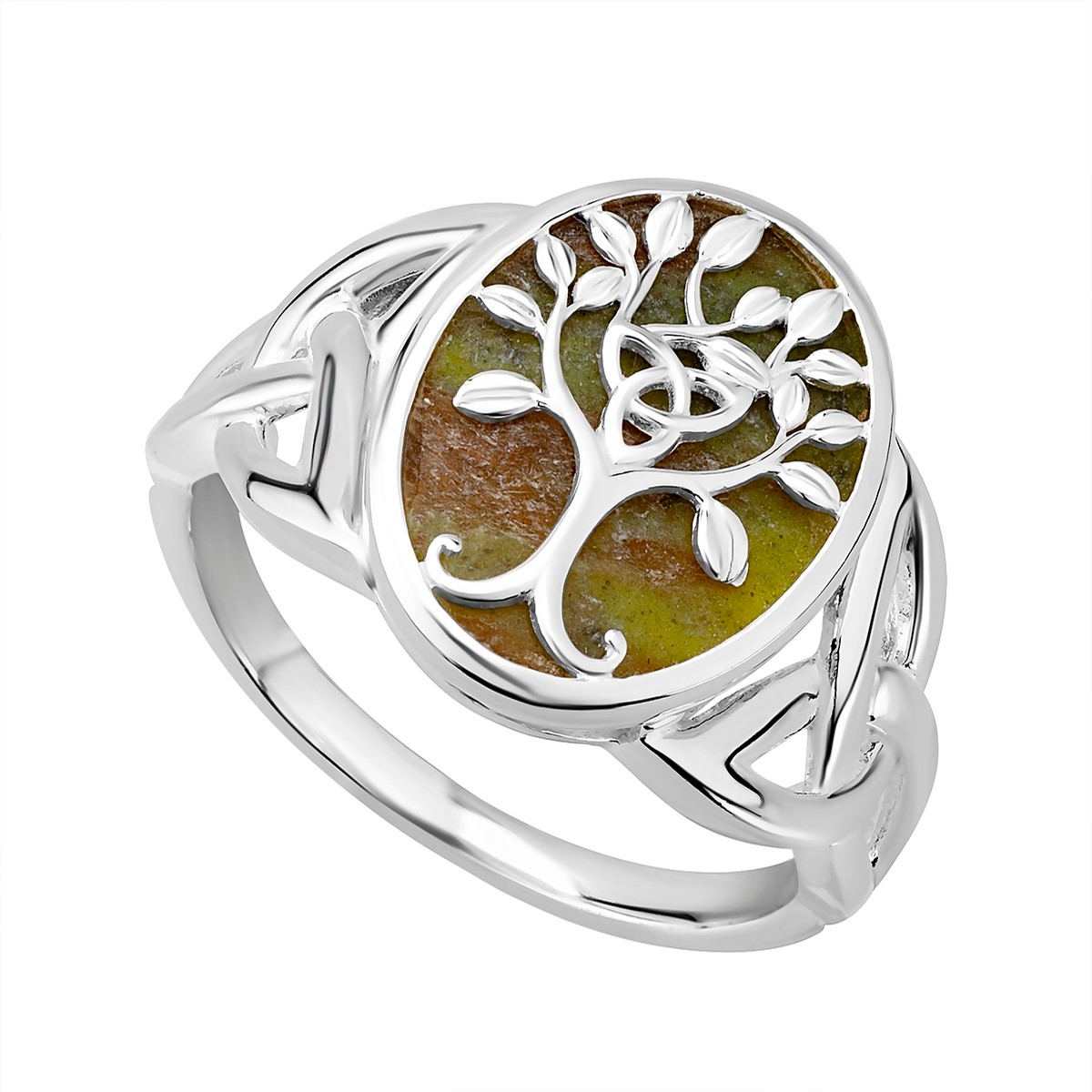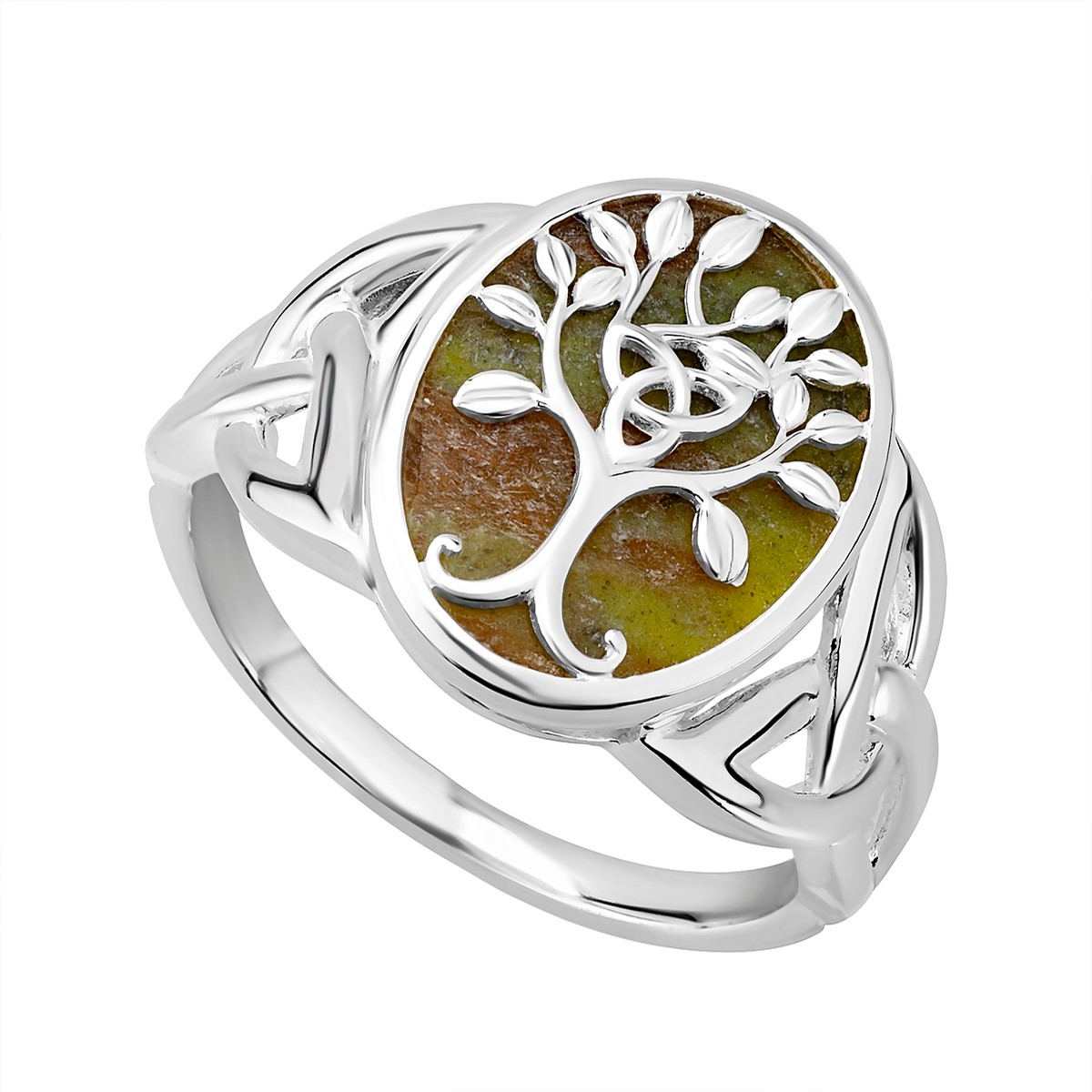 Solvar Jewelry Connemara Marble Tree of Life Ring
$64.95
Description
Connemara Marble Tree of Life Ring has a Trinity Knot on each side.
The Tree of Life branches reach in search of Learning and Knowledge, growing from the roots of an ancient Celtic heritage, a trunk of strength and endurance. Its fruits are renewal and revitalization. The Tree of Life stands as a powerful symbol of interconnectedness, with the past, with the Earth, with a harmonious future.
Connemara Marble is one of the oldest marbles in the world – about 600 million years old. It is mined in the Connemara region of the west of Ireland. Many years ago it was used for fixtures in state buildings and churches but now only small quantities are mined for jewellery. Each piece is individual with variations in the green colour, markings and veining.
Celtic knot-work embodies a richness and pureness of ancient Celtic times. It dates back as far as the 5th century and was used extensively by the ancient monks to illuminate the world famous Book of Kells manuscripts. The interlaced unbroken lines symbolize one's spiritual growth, eternal life and never ending love – having no beginning and no end. Each twist and turn has its individual magical and mystic qualities. This particular knot is also known as the Trinity Knot as the monks used it to describe the Holy Trinity.