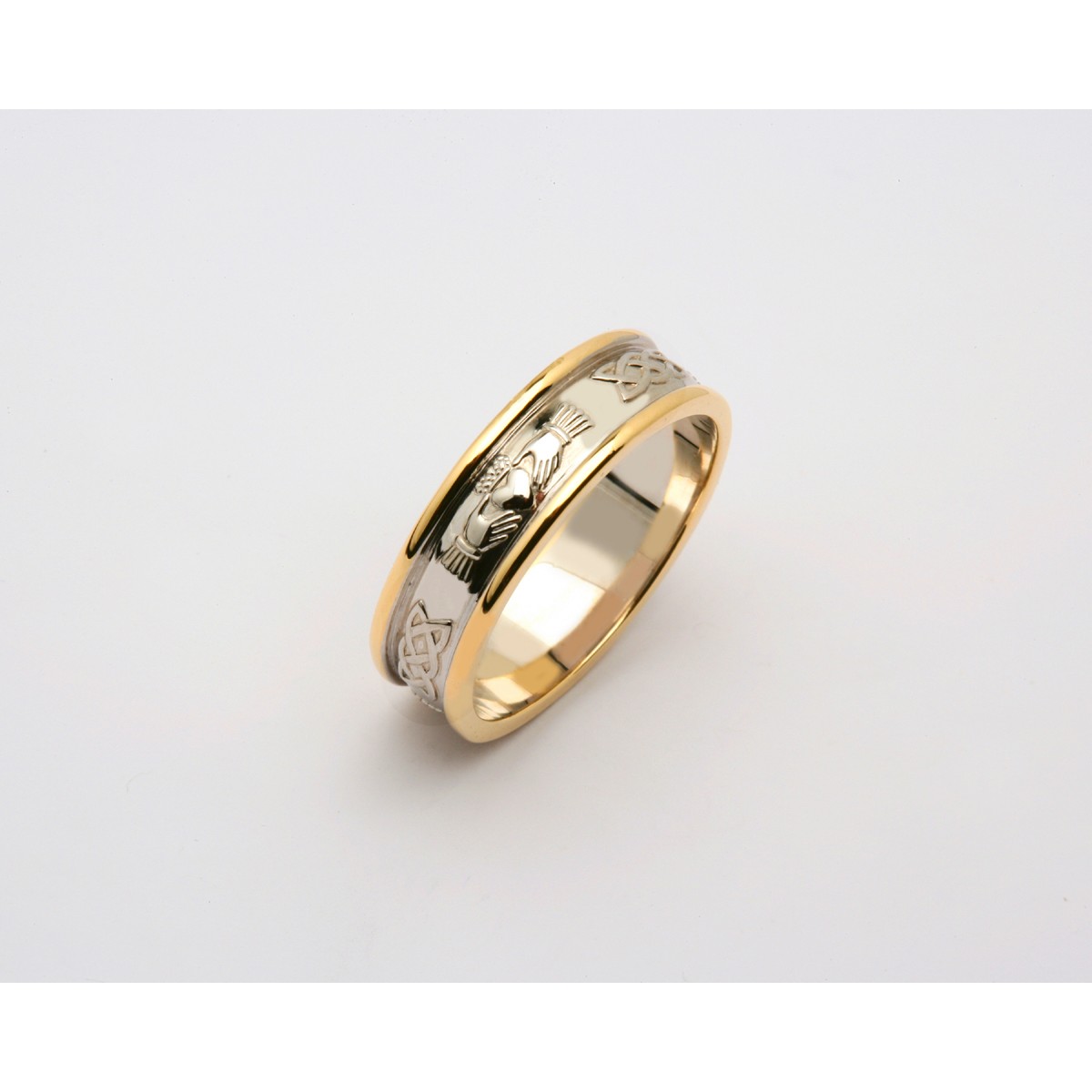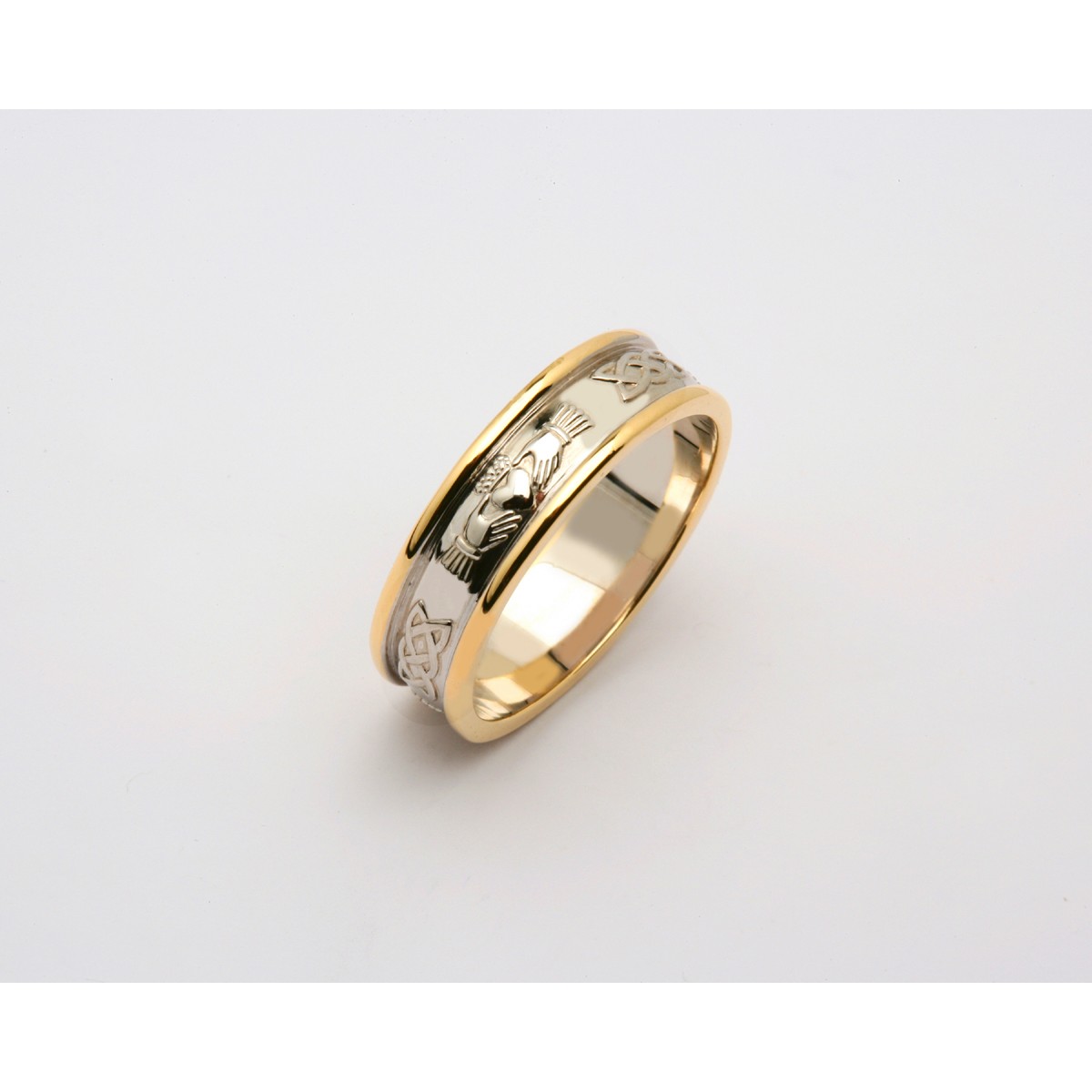 Fado Jewelry White Gold Corrib Claddagh Wedding Band with Yellow Gold Trim
$1,136.00
Description
White Gold Corrib Claddagh Weddng Band with Yellow Gold Trim
The story of the Claddagh goes back to the 1600's when the first ring was made in Claddagh on the edge of Galway City. By tradition it is taken to signify the wish that love and friendship should reign supreme. Two hands cradling a crowned heart: The Heart for Love, the Hands for Friendship, the Crown for Loyalty.

Celtic knot-work embodies a richness and pureness of ancient Celtic times. It dates back as far as the 5th century and was used extensively by the ancient monks to illuminate the world famous Book of Kells manuscripts. The interlaced unbroken lines symbolize one's spiritual growth, eternal life and never ending love – having no beginning and no end. Each twist and turn has its individual magical and mystic qualities.

Not all sizes are in stock, so please allow two to six weeks for delivery, as these rings come from Ireland. If you have any questions about sizing, color, or style, please don't hesitate to give us a call or come into the shop.
14K White and Yellow Gold