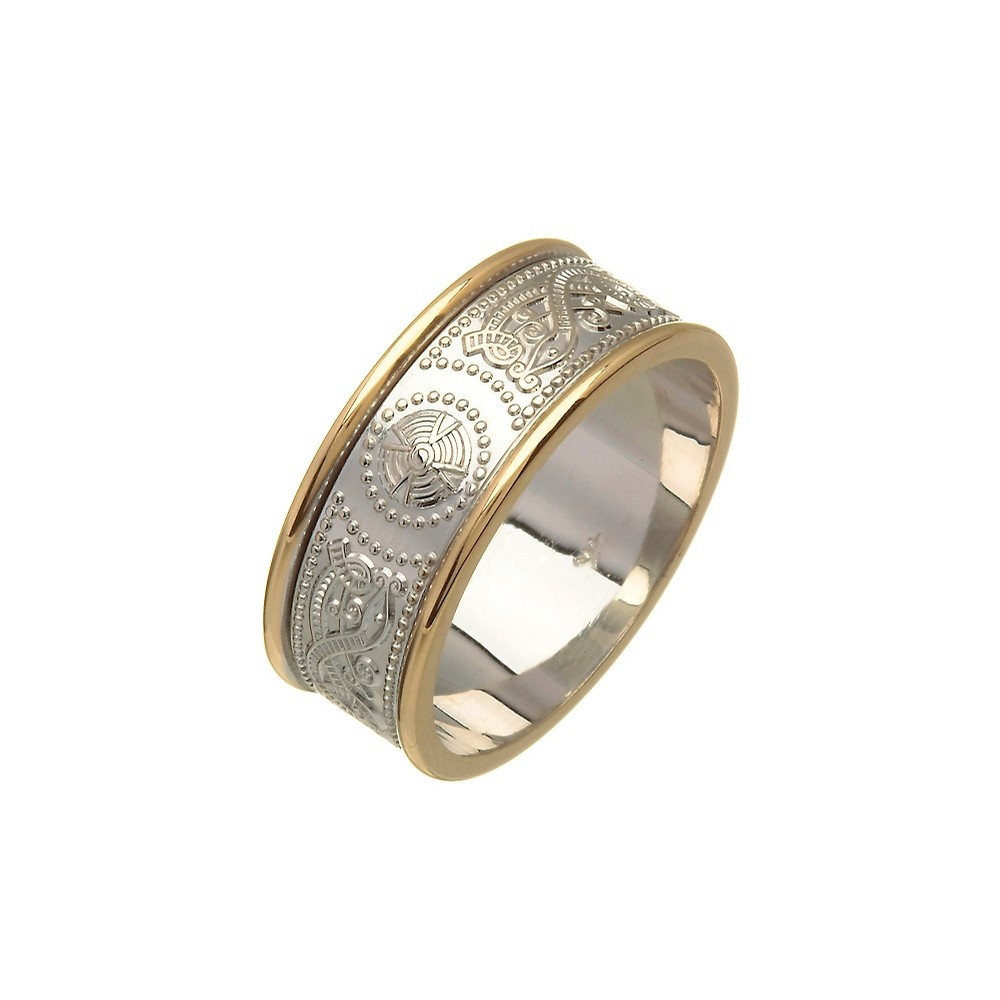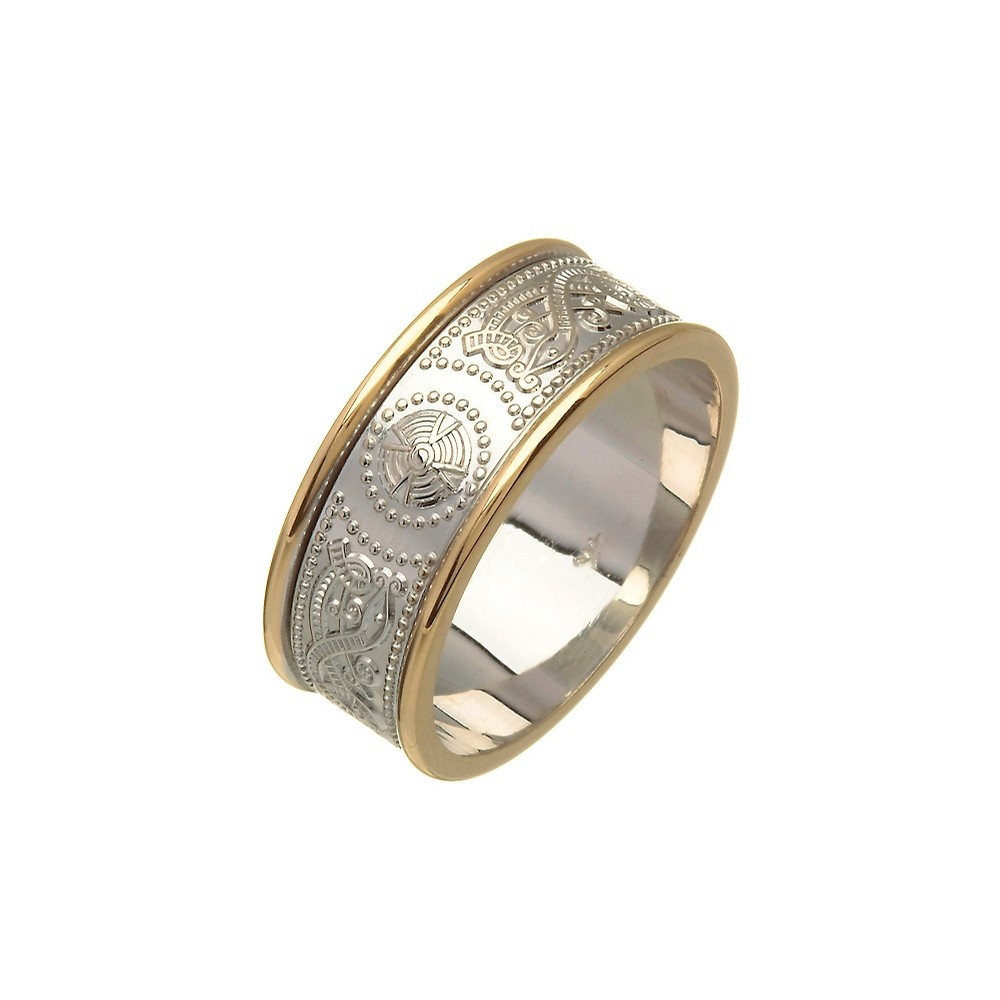 Fado Jewelry Irish Celtic Wedding Band
$1,310.00
Description
14K White Gold An Rí with Gold Sides made by Fado Jewelry in Ireland. Rí means king in the Irish language
This ring has a stunning warrior shield design with a 14 karat white gold center with 14 karat gold rims. The warrior shield is a traditional Irish design that is inspired by the famous Ardagh Chalice - a 9th Century piece of amazing design and craft. It can be seen at the National Museum of Ireland.
This beautiful ring is made by the jeweler in their workshop in Wicklow, Ireland.
Allow one month for delivery if not stock.
Measures 9 mm