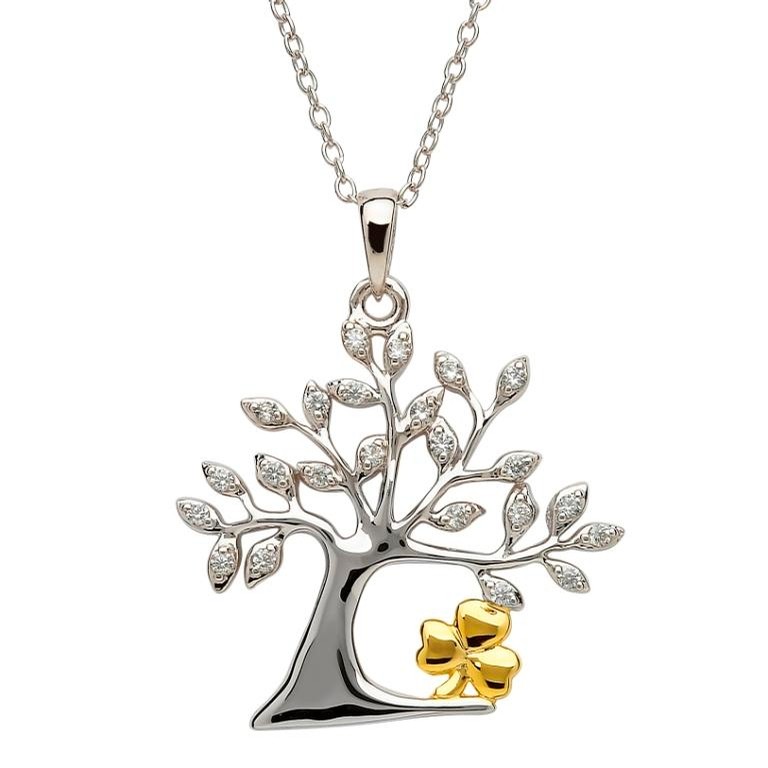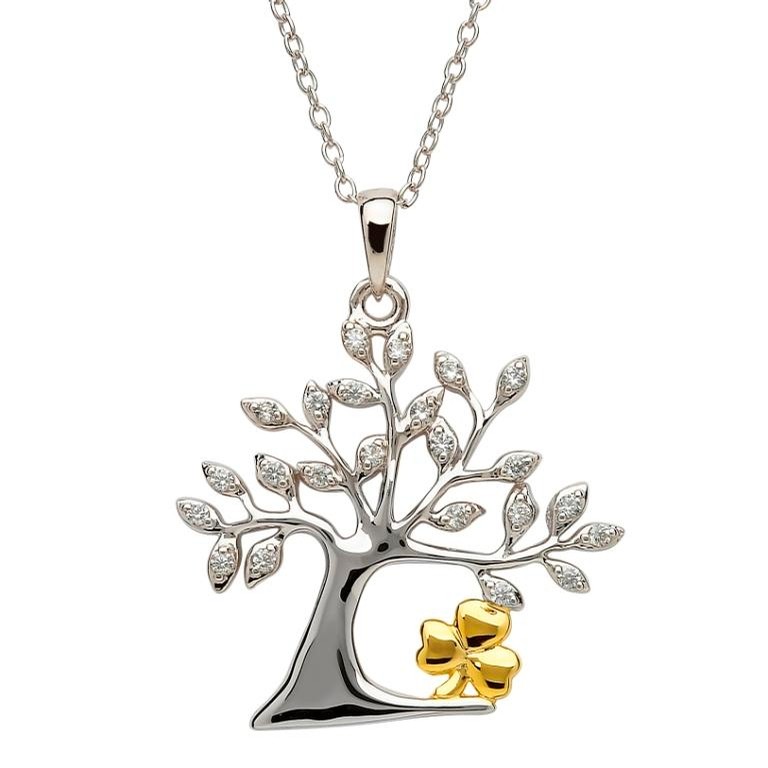 Shanore Celtic Tree of Life Shamrock pendant
$95.00
Description
The majestic beauty of the Celtic Tree of Life is carved out of fine sterling silver in this awe-inspiring pendant. The strong trunk of the tree branches out gracefully, ending in sparkling leaves, and together the roots and branches cradle a golden Trinity knot.
Crann Bethadh
The Tree of Life, or Crann Bethadh, is a sacred symbol representing harmony, balance, and a spiritual connection to nature. The Tree of Life is renowned for its powers, and ability to provide for the needs of humans and animals alike, as it gives food, shelter and warmth to those in need. The characteristics of the tree, and of those who wear it, are that of strength, wisdom and longevity. The Trinity knot represents the harmony of three aspects of nature that are woven together.
Pillar of Strength
The Tree of Life Pendant is the perfect accessory for the woman who proudly stands tall in her convictions, and whose strength and wisdom are shared with those all around, who greatly admire her. The necklace is ideal for everyday wearing, as a symbol of her unique characteristics.