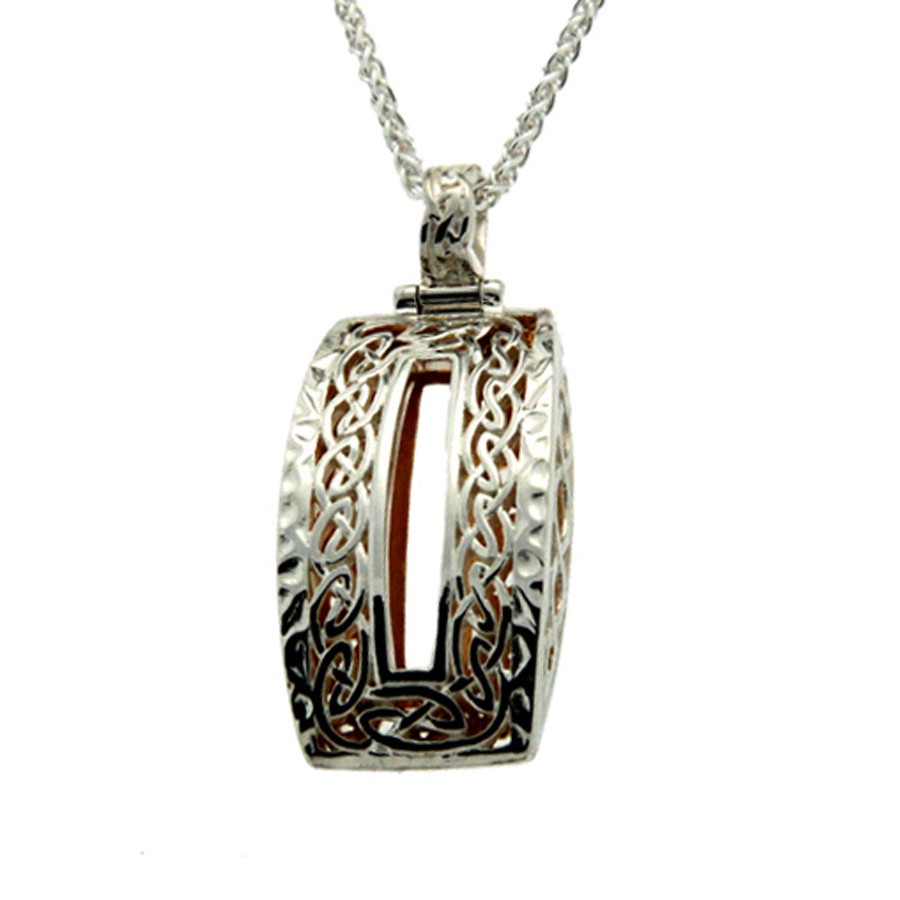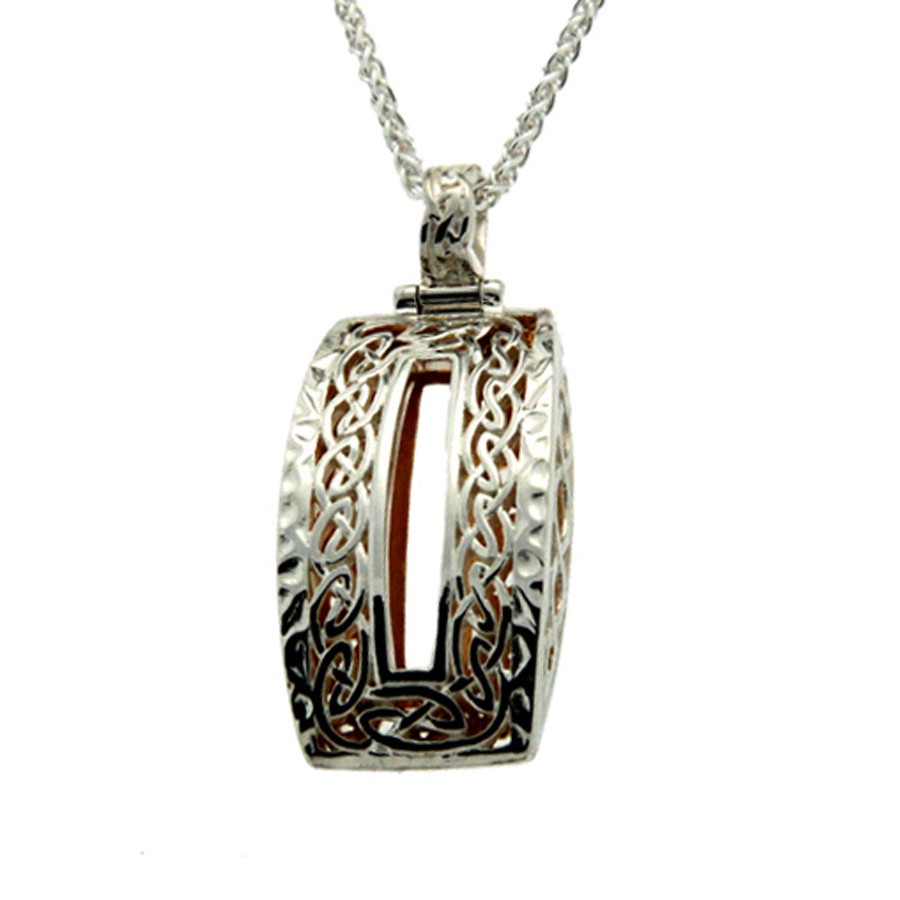 Keith Jack Jewelry Celtic Pendant
$189.00
Description
This Celtic Window to the Soul Pendant is a special piece of jewelry. The inside of each piece is firstly polished, sandblasted and then heavily gilded in 24ct gold to give each piece that unique 3 dimensional look. The Gold gives a glowing effect from within the high polished sterling silver, hence the name. The gold also softens the look of the silver, giving it a luster and overall richer feel. A further benefit is that the gilding will prevent tarnishing inside the jewelry.
Comes on an 18 inch sterling silver chain.
It measures 3/4 X 1 1/4 inches.
Each piece comes in an attractive gift box with a polishing cloth included.