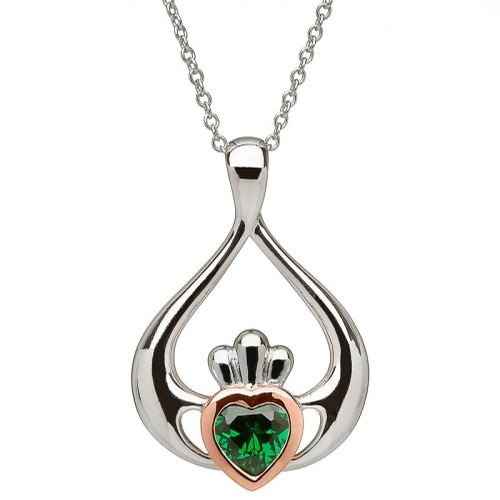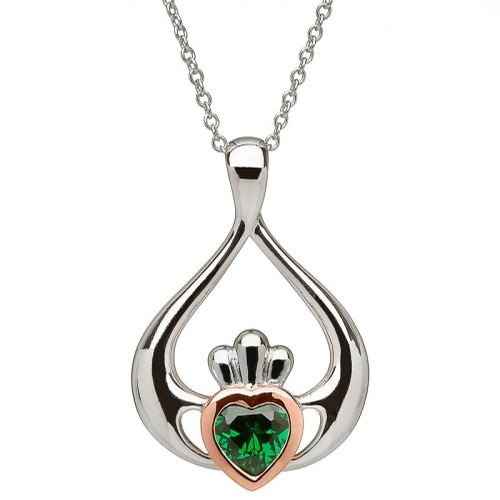 House of Lor Claddagh Pendant with Emerald CZ
$189.00
Description
Sterling Silver Rose gold Claddagh Necklace with a heart made from rare Irish gold with an emerald CZ stone.
The House of Lor have an exclusive licensing agreement with the Galantas Gold Corporation. This license enables them to purchase and use Irish Gold in their Jewelry Collection. Galantas mine, the only commercial mine in Ireland. It is called the Cavanacaw Mine. It is based in Omagh, County Tyrone. Designed and crafted in Ireland, every piece from the House of Lor Collection is accompanied by a certificate of authenticity and bears the hallmark of the Dublin Assay Office.
Measures ¾ inches wide.