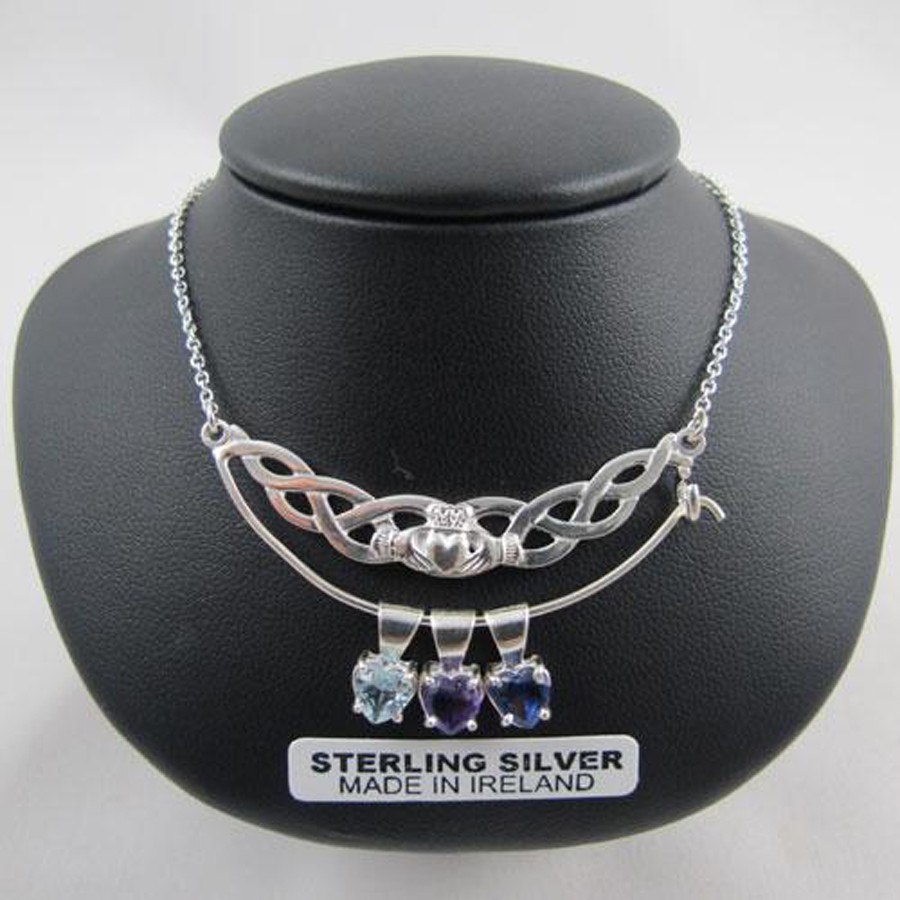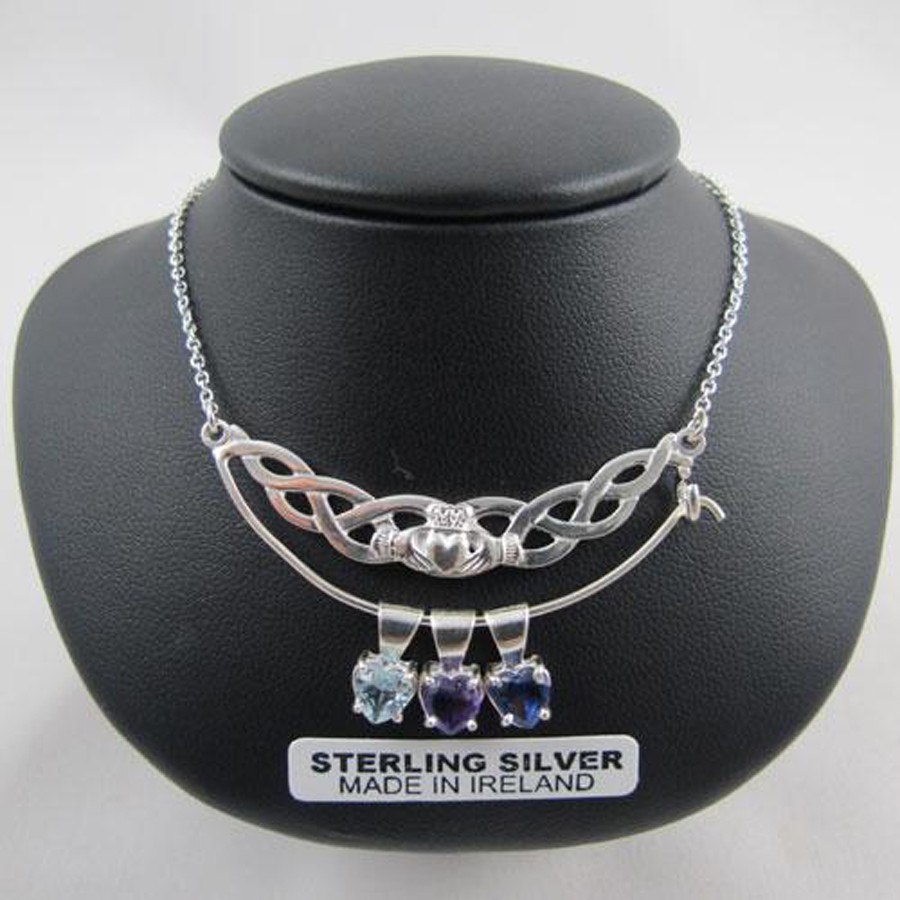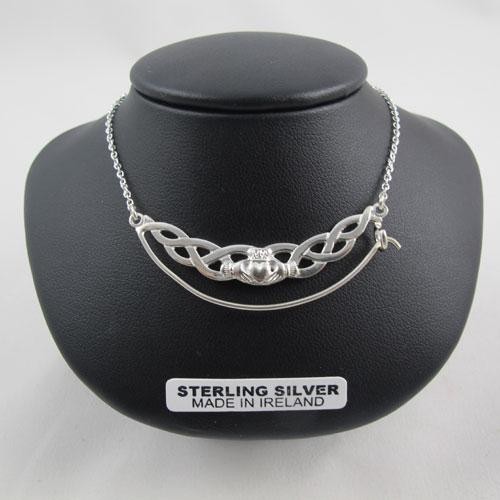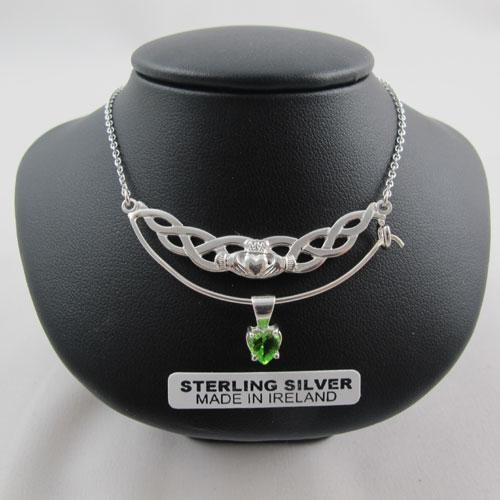 Facet Jewelry Irish Mother's Family Birthstone Pendant
$39.95
Description
Irish Mother's Family Birthstone Pendant reflects the bond within a family. A mother's children are always her most precious gems. Mothers or grandmothers can proudly display the love of their children with this Claddagh designed jewelry. A faceted heartshaped birthstone gem can be added to sit alone or together on one chain. Combine the birthstones of each child, and add the birthstone of the mother,grandmother,father or anyone significant. New gems can be added easily by you at any time due to the unique locking mechanism that holds the gem rail in place.
The pendant is 2 inches across and made from sterling silver. It comes on an 18 inch sterling silver chain.
Each gem bead is a colored heart-shaped crystal set in sterling silver.
The Necklace and Gems are sold seperately. Choose from the drop box above.