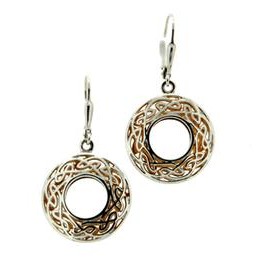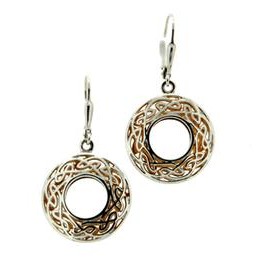 Keith Jack Jewelry Celtic Window to the Soul Earrings
$129.00
Description
Celtic Window to the Soul Earrings are unique pieces.The inside of each piece is firstly polished, sandblasted and then heavily gilded in 24ct gold to give each piece that unique 3 dimensional look. The Gold gives a glowing effect from within the high polished sterling silver, hence the name. The gold also softens the look of the silver, giving it a luster and overall richer feel. A further benefit is that the gilding will stop tarnishing inside the jewelry.
This piece measures 3/4 inch.
Comes with a presentation box and polishing cloth.
Celtic legend is ripe with tales of people moving between the physical and faerie realms. With the passage of time, it is now only our souls that can pierce this veil between worlds. This is because our souls are eternal, like the spiritual world, without beginning or end.
Wear these as a reminder that your soul is what binds your physical self to the spiritual world and it needs to be nourished with an open heart and mind.
Click here for matching pendant