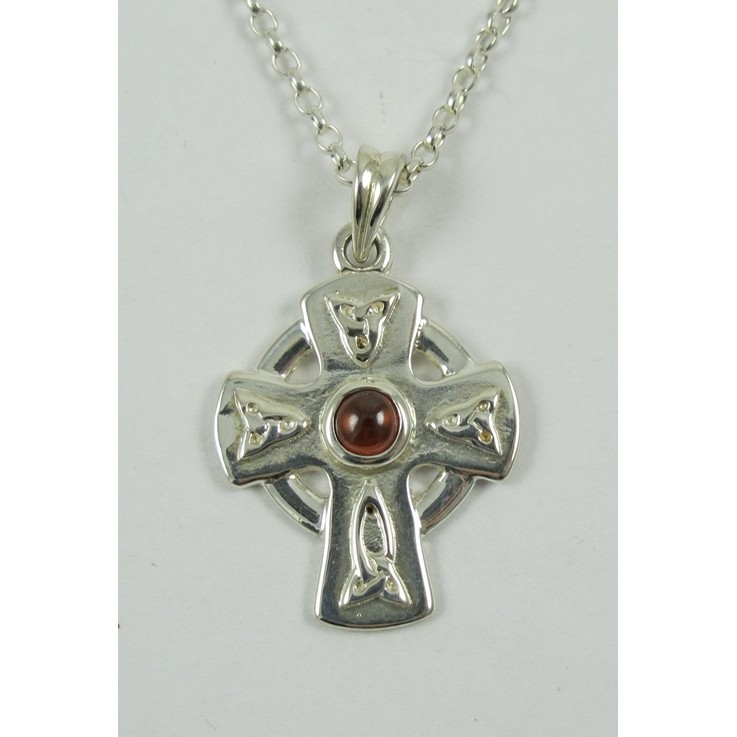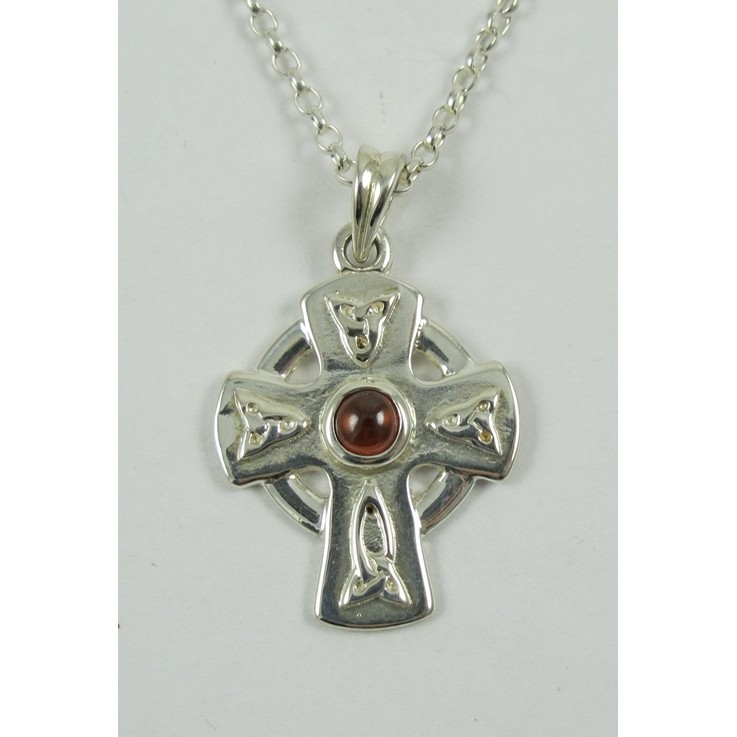 Fado Jewelry Celtic Cross with Garnet
$59.95
Description
Celtic Cross with Garnet made by Fado Jewelers in Wicklow, Ireland. Made of sterling silver with a deep, red garnet in the center, this cross pendant is also adorned with four trinity knots.
The trinity knot is an ancient symbol in Celtic tradion. This knot was used by monks to explain the father, son and holy spirit; the holy trinity.
Made of sterling silver and on an 18 inch chain, the cross is approximately 3/4 of an inch long.