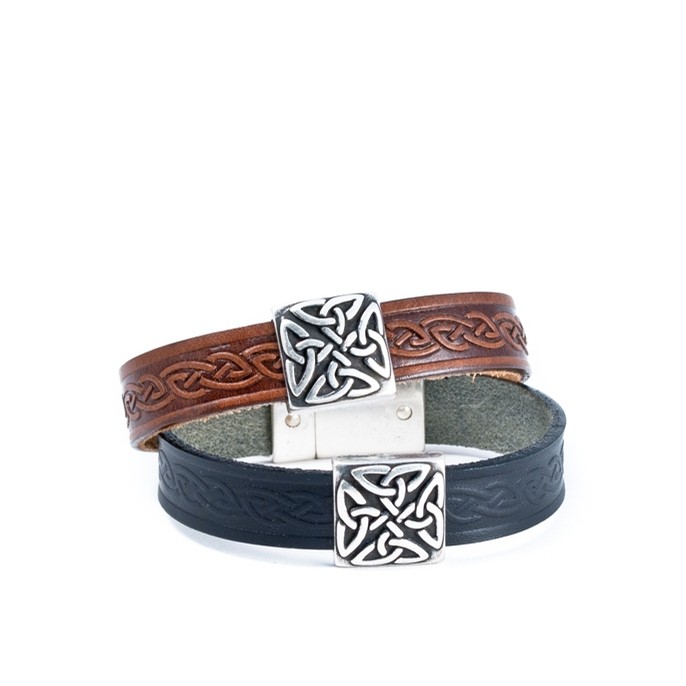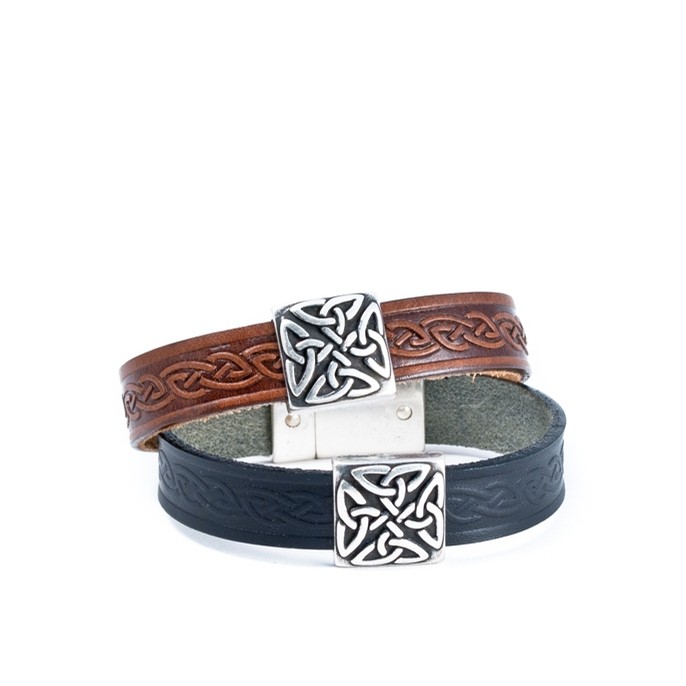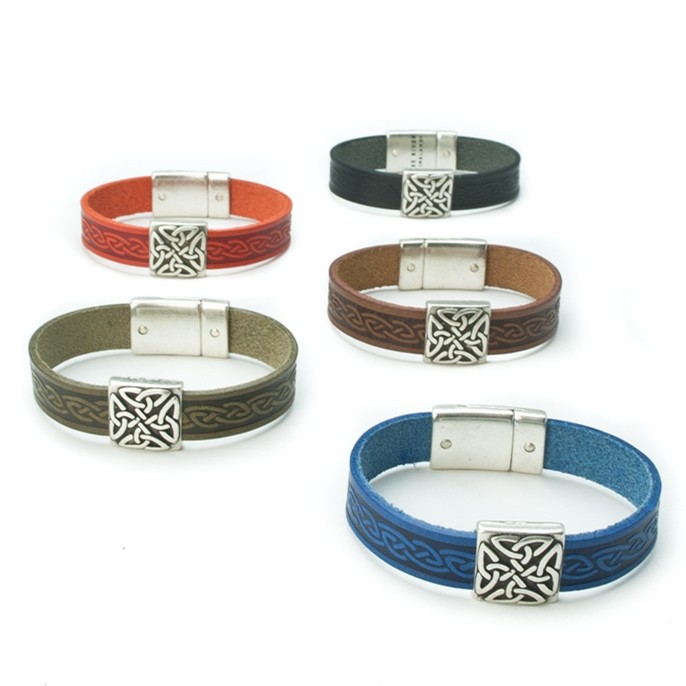 Lee River Leather Celtic Leather Cuff from Ireland (Braden Purple)
$29.95
Description
Braden Celtic Cuff with embossed leather has an eternal knot Celtic Charm. Closure is magnetic which locks to prevent accidental opening, but is easy to open and close.
1/2 inch wide – Unisex.
Established in Cork as a family business since 1989 Lee River produce the finest Celtic leather goods that Ireland has to offer. Over time they have cultivated a flair for mixing heritage and quality into our designs. Their creations reflect a contemporary Ireland and have an intriguing mix of cool and deep roots. Hand-made using only the highest quality hides, materials and attention to detail, the Celtbelt collections are unique, beautiful and uncompromisingly durable.
Small is 6.5 inches
Medium is 7 inches
Large is 7.5 inches