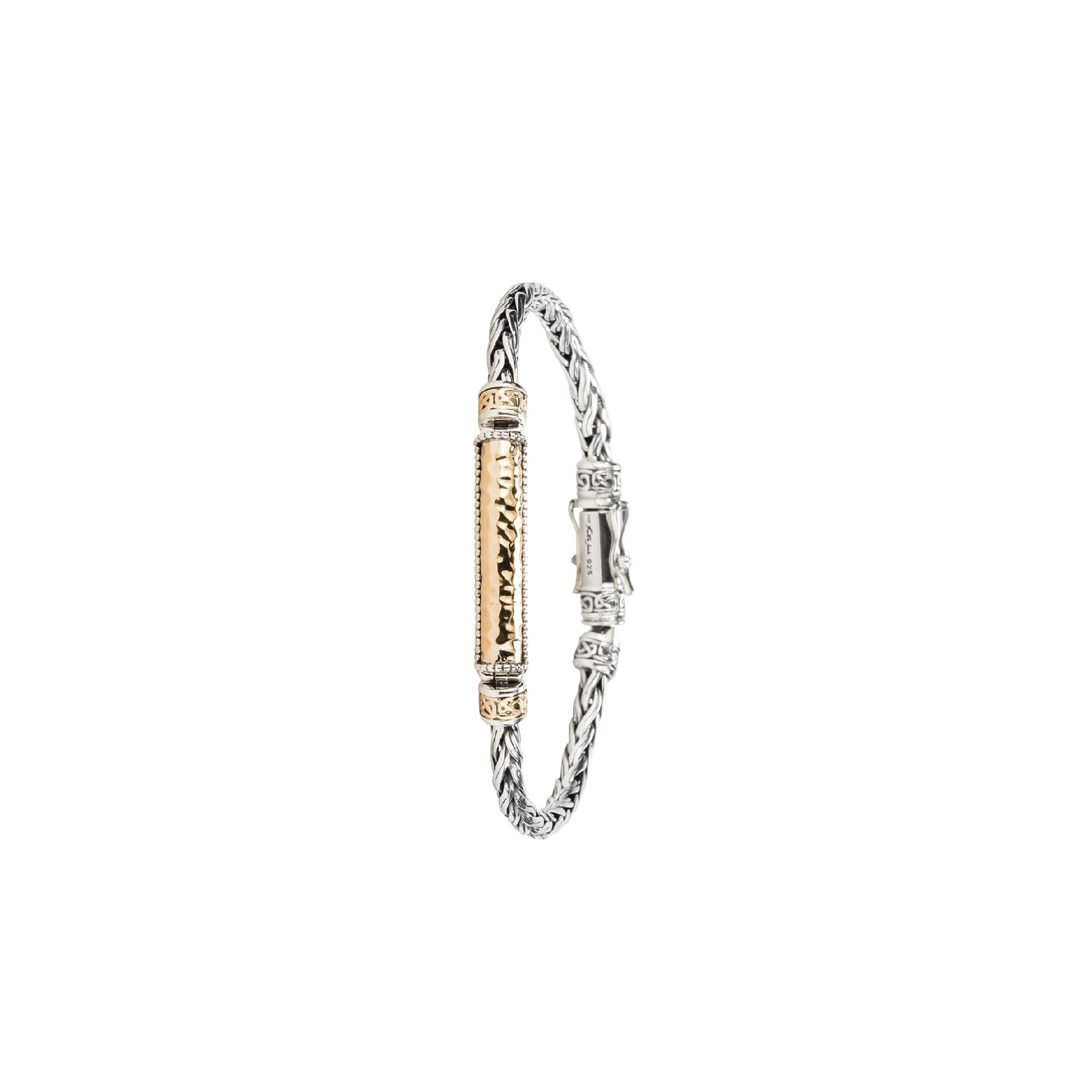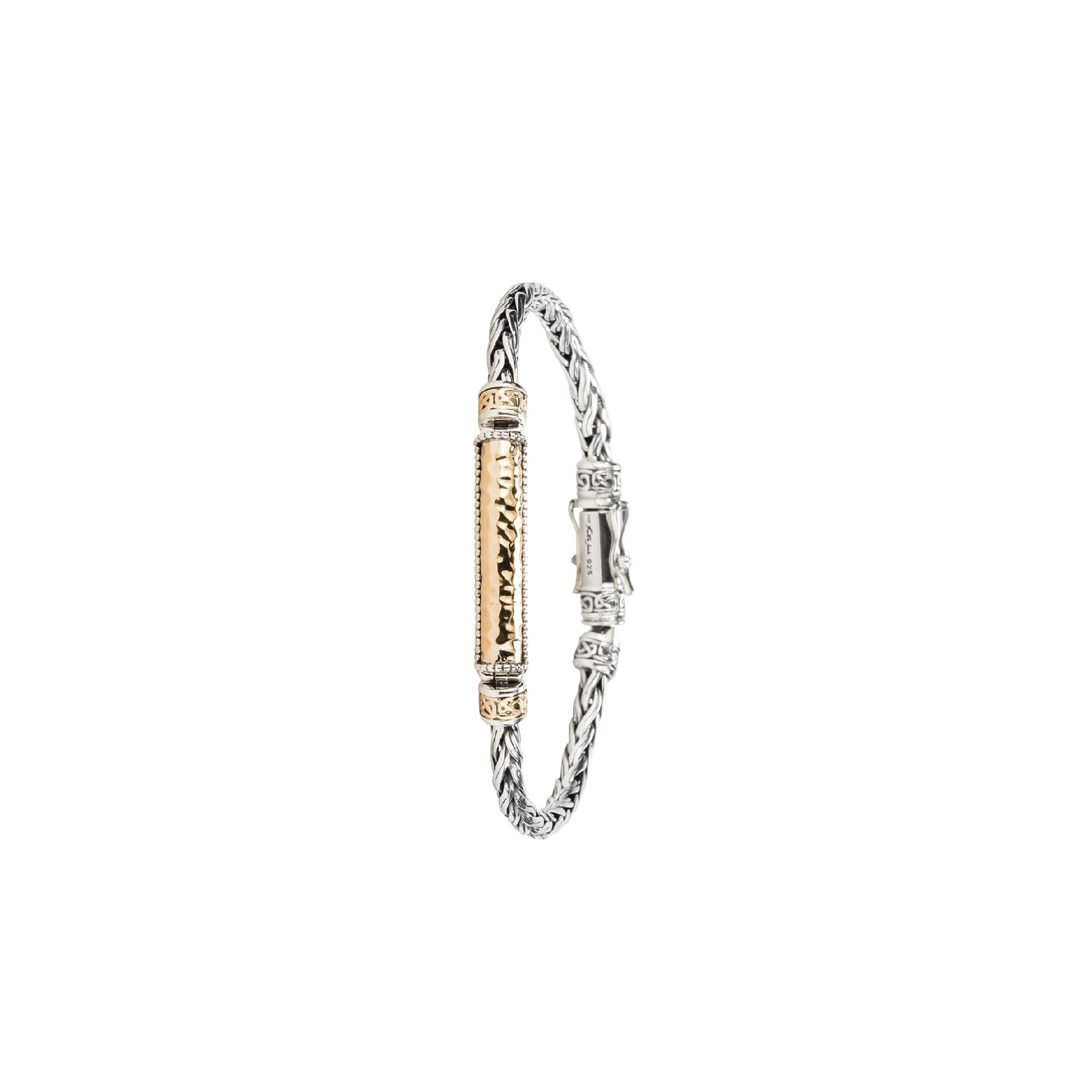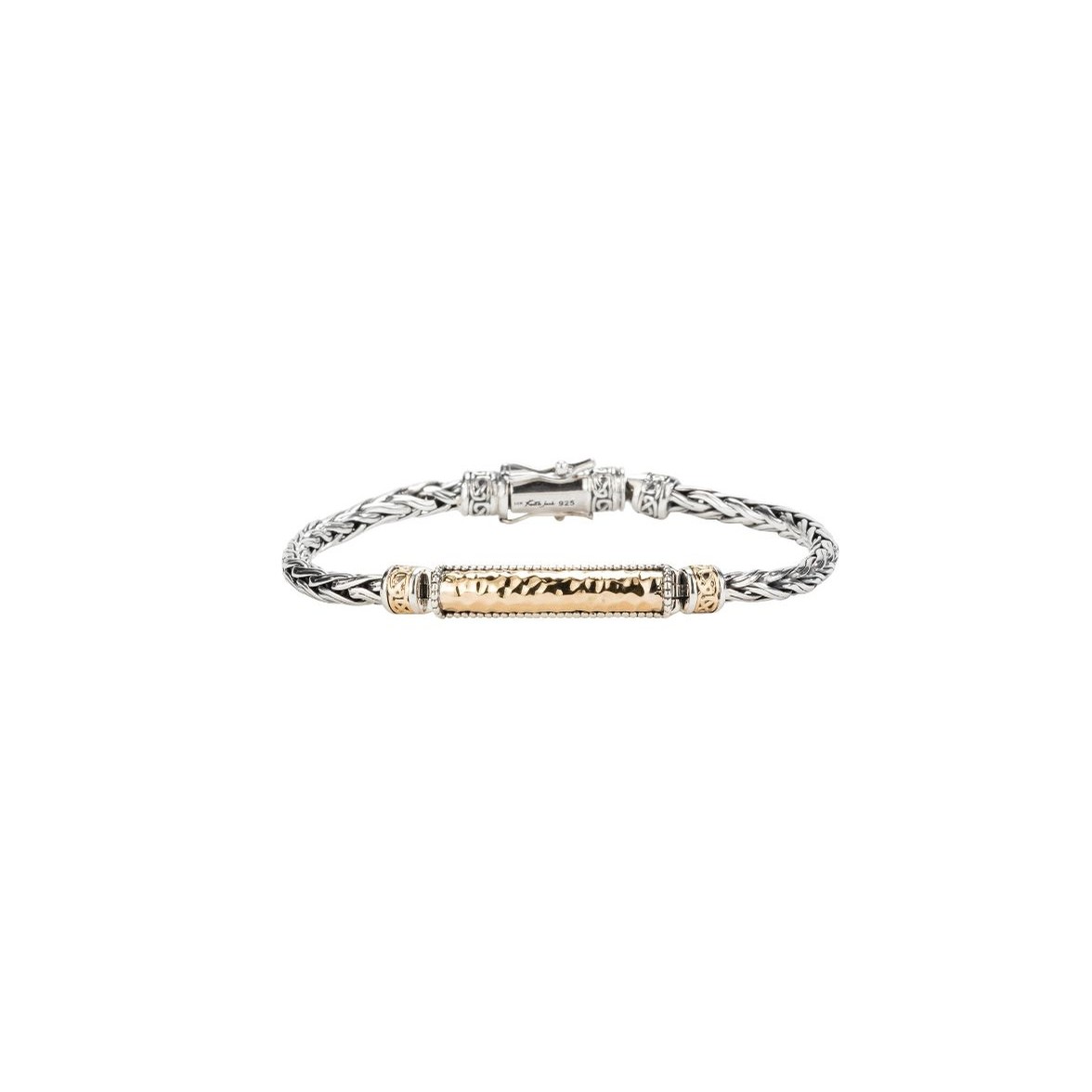 Keith Jack Jewelry Dragon Weave Bracelet with Hammered Gold Narrow
$349.00
Description
Dragon Weave Bracelet with Hammered Gold
Handmade bracelets for Men and Women. Forged with passion, suspended in time. Wear this bracelet to signify life's continually evolving path. It has a plate of 10k gold hammered onto the surface evoking the ancient methods of jewelry making.
Closure: tongue and groove clasp with figure 8 safety latches
Order your size and we will ship immediately if in stock. Otherwise allow two weeks for delivery.