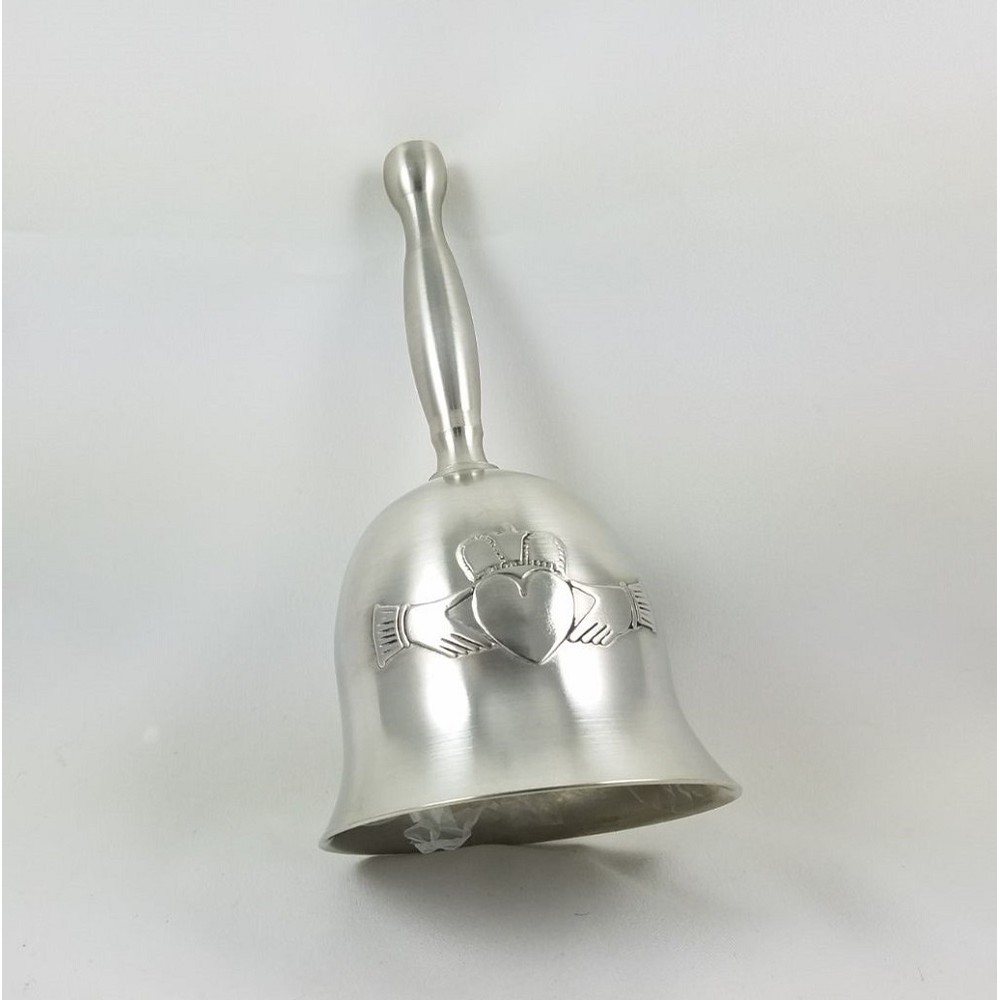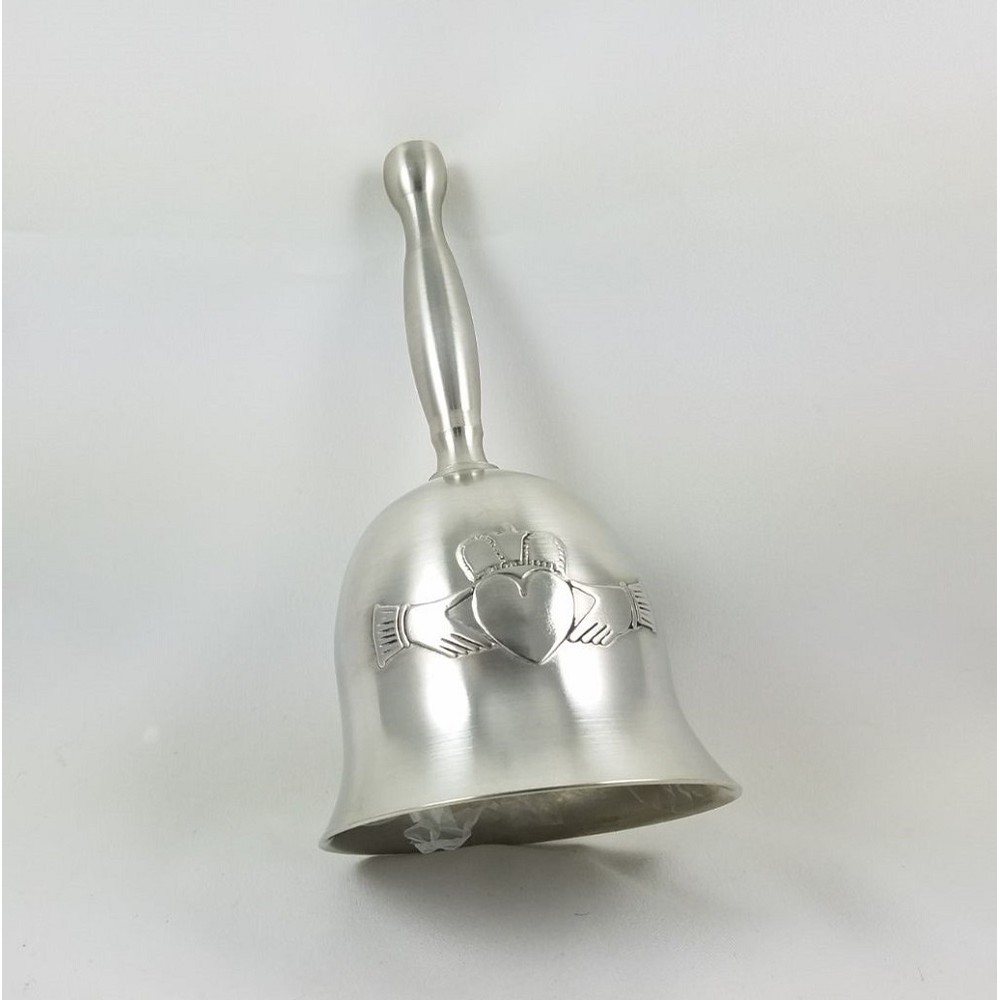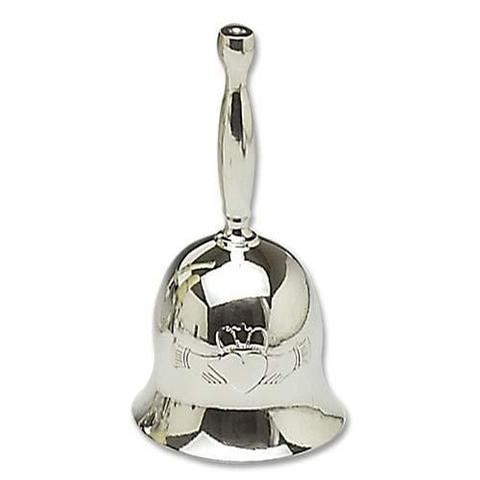 Mullingar Pewter Claddagh Wedding Bell
$59.95
Description
Claddagh Pewter Wedding Bell also called the Make Up bell. In ancient Ireland it was a symbol of good luck to give a bell to a loved one. The bell brings good luck and if at any time during a relationship there is discord, the ancient Irish remedy for lovers' quarrels is to ring this special bell and break the spirit of discontent and renew the spirits of love. The Claddagh Ring on the Bell represents the famous wedding band from Galway which symbolises:
Heart - Love
Hands - Friendship
Crown - Loyalty.

With no more adornment than the singular beauty of the Claddagh, this piece tells a story in their dramatic simplicity.
Measures: 3 X 6 inches
Made in Ireland by Mullingar Pewter.