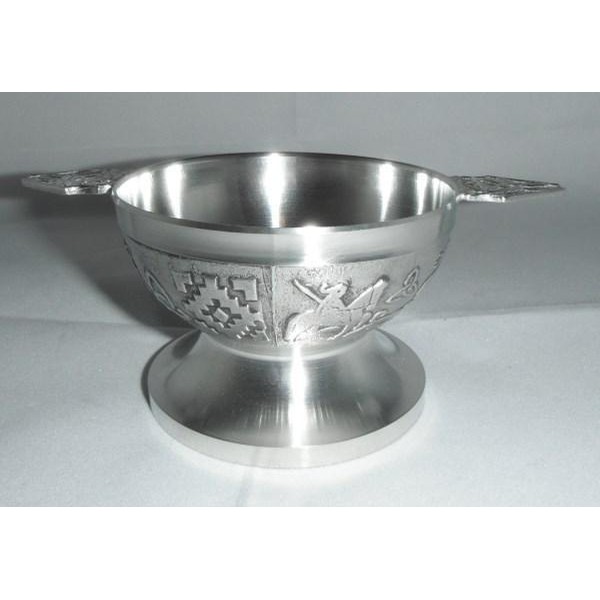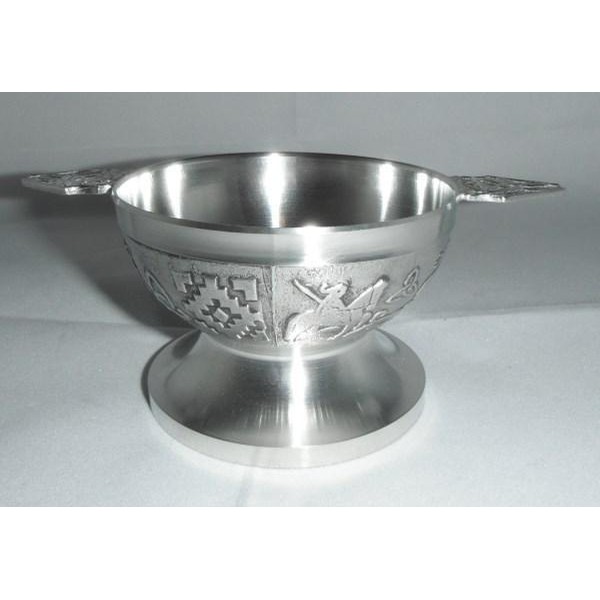 Mullingar Pewter Celtic Quaich Wedding Cup
$59.95
Description
This Celtic Wedding Cup is two handled and traditionally is used during Celtic wedding feasts to symbolize sharing between the newly wedded couple.filled at the wedding. Presented using both hands, the recipient must receive it with both hands, uniting both families.
Measures :3 ½ inches diameter. (5 ¾ including handles)
Made by Mulligar Pewter, Co. Westmeath, Ireland.