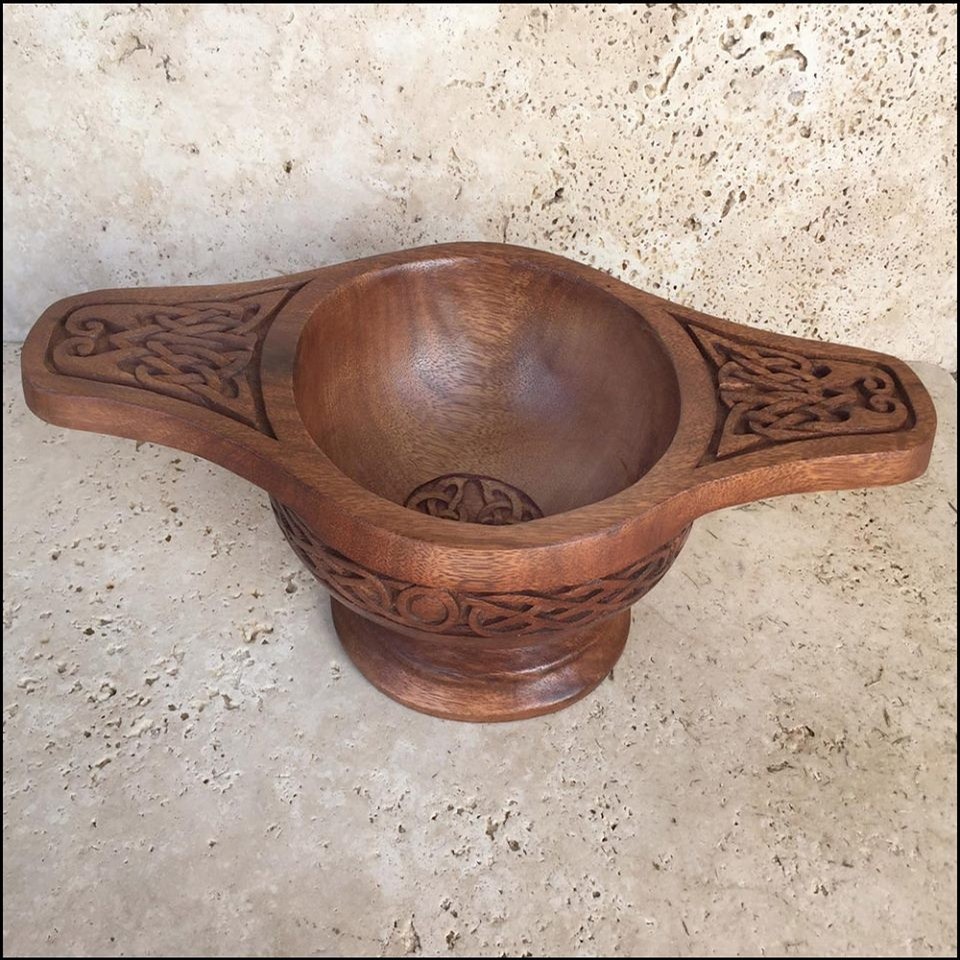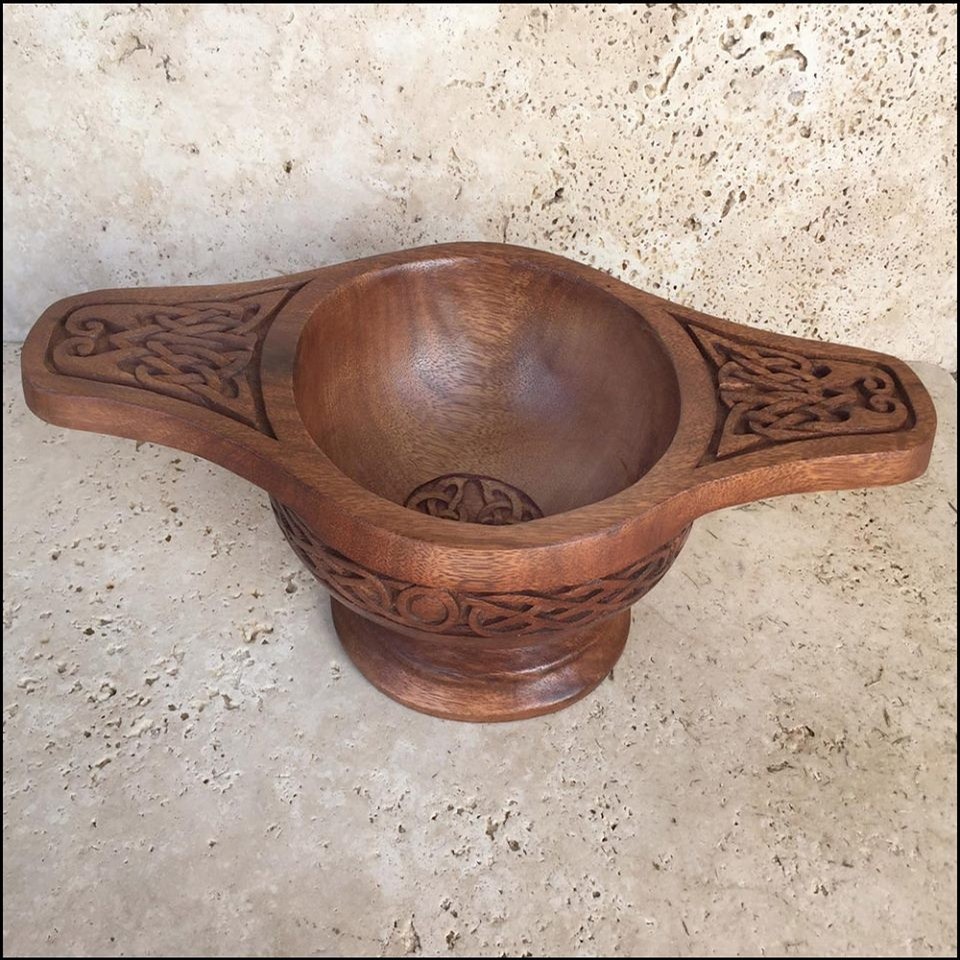 BF Caeved Wooden Celtic Quaich
$219.00
Description
The Quaich traditionally were used to offer a welcome or farewell drink of whisky, brandy or ale when receiving guests in the home. Nowadays, they are often given as a symbol of friendship or as gifts for weddings and christenings.The Quaich is often presented at weddings as a symbol of love and partnership during The Quaich Ceremony. For their wedding toast, the couple would drink from this Quaich. In doing so, they are symbolizing their commitment to sharing everything in life and sealing the bond between them and their families. A couple would fill their cup with a drink of their choice, usually whisky or you can combine two drinks symbolizing the two of you becoming one.It is made out of mahogany and polished with a special wax which will last a lifetime.
Measures 14 x 7 x 4.5h inches.
A Quaich Ceremony Toast
Strike hands with me, the glasses brim
The dew is on the heather.
For love is good and life is long
And two are best together.
Bless the union of these two,
Eager for marriage, eager for love.
May they begin life together
Live that life together
And come to the end together.