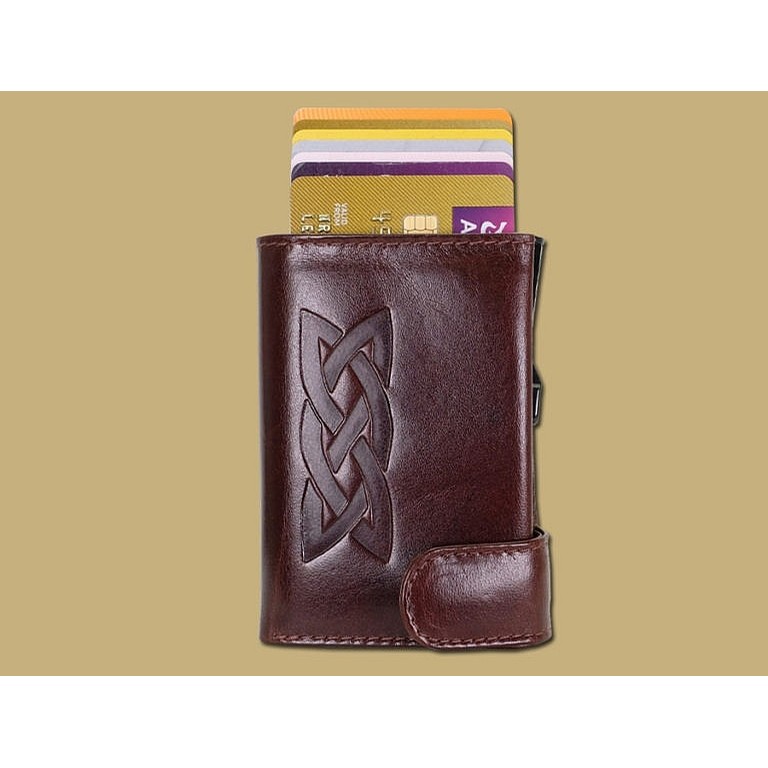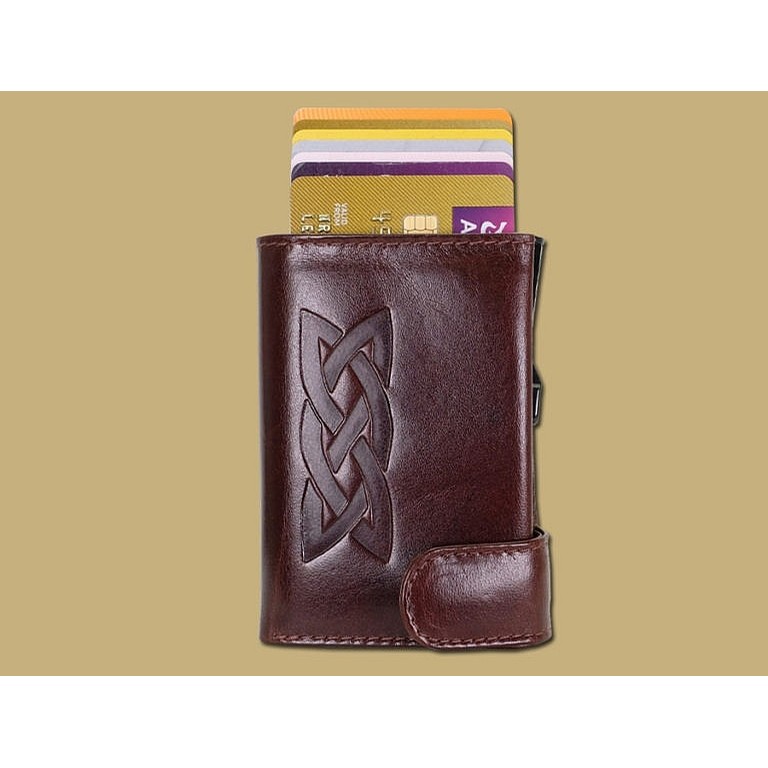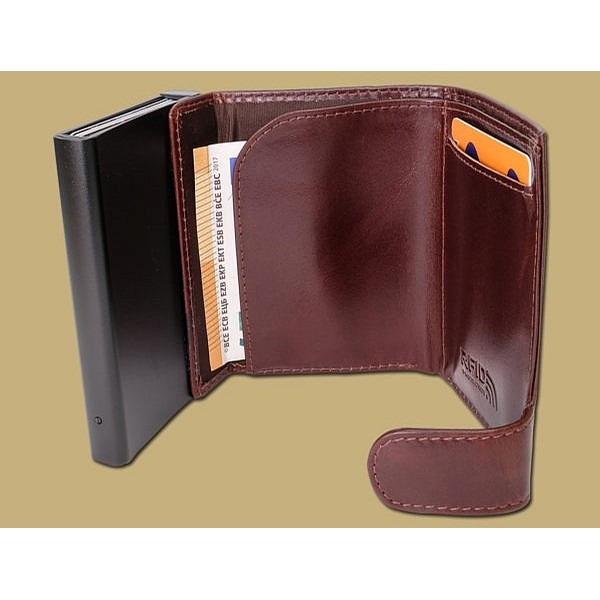 Lee River Leather RFID Celtic Wallet (Brown)
$0.00
Description
Minimalist card wallet that also holds cash – this wallet will reduce the size of your everyday essentials. Holds 7 cards and some currency, and easily fits in your front jeans pocket. Aluminum card holder body is light and protects against card scanning, but also protects card from damage. Cards can be accessed by holding the wallet in one hand and hitting the release button, whereby the cards pop up in concertina fashion for you to pick the desired card. The wallet only needs to be opened to access notes.
Naturally oiled brown leather will age beautifully – From Ireland.
Established in Cork as a family business since 1989 Lee River produce the finest Celtic leather goods that Ireland has to offer. Over time they have cultivated a flair for mixing heritage and quality into our designs. Their creations reflect a contemporary Ireland and have an intriguing mix of cool and deep roots. Hand-made using only the highest quality hides, materials and attention to detail, the collections are unique, beautiful and uncompromisingly durable.