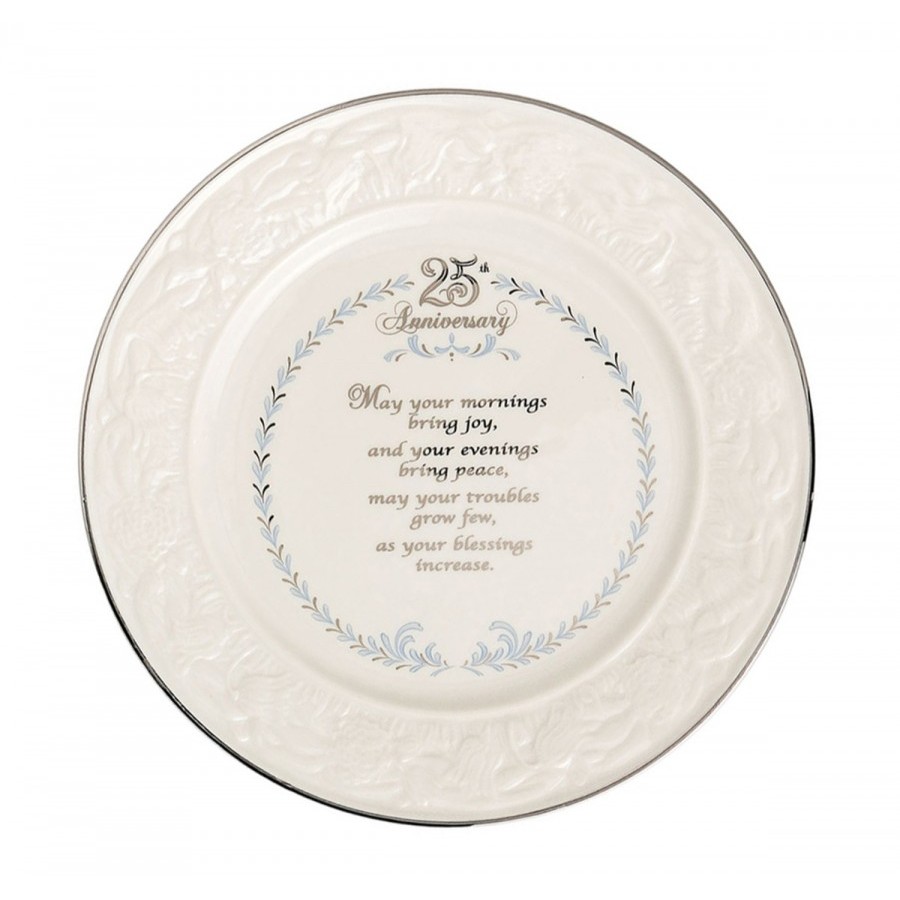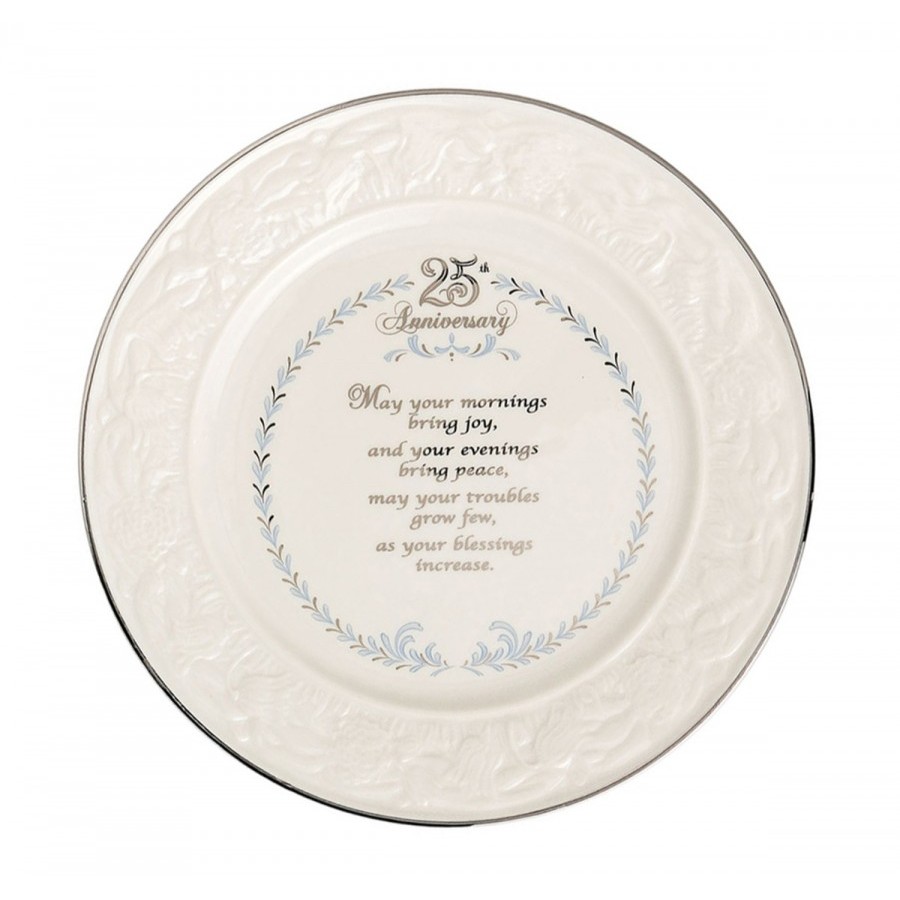 Belleek China 25th Anniversary Plate
$75.00
Description
25th Anniversary Plate made by Belleek. Celebrate this milestone with this fine Parian China plate that reads:
May your mornings bring joy,
And your evenings bring peace,
May your troubles grow few,
As your blessings increse.
Hand crafted and hand painted in Ireland, this plate has lovely silver trim and the claddagh symbol on either side. The claddagh is the perfect symbol to celebrate a loving, long lasting union. The heart is for love, the hands for friendship and the crown for loyalty.