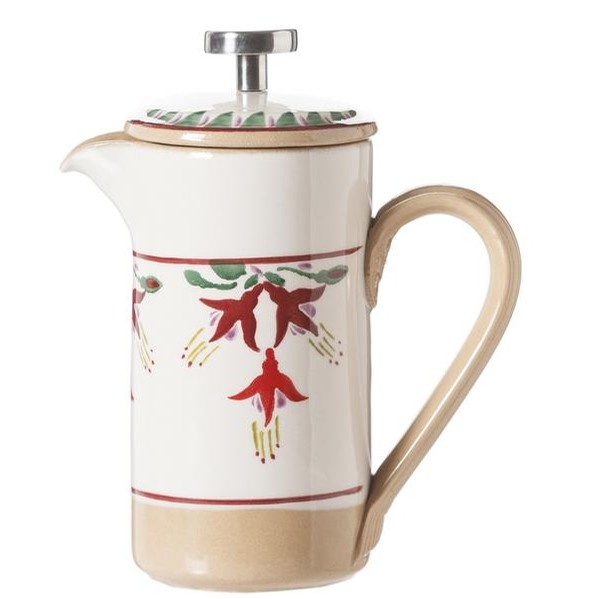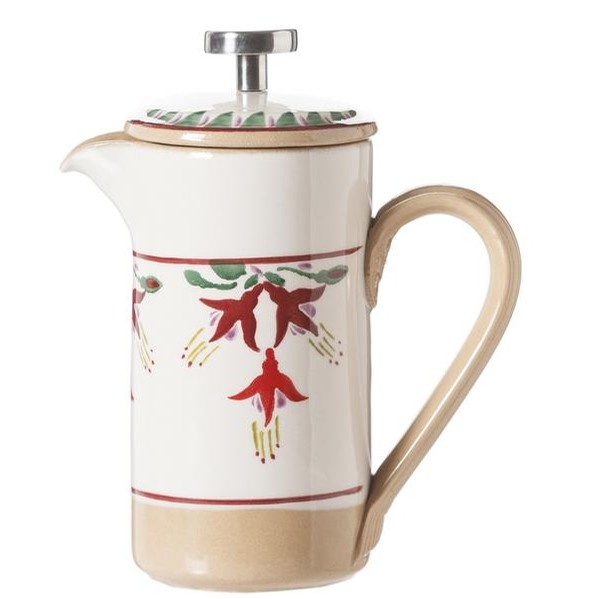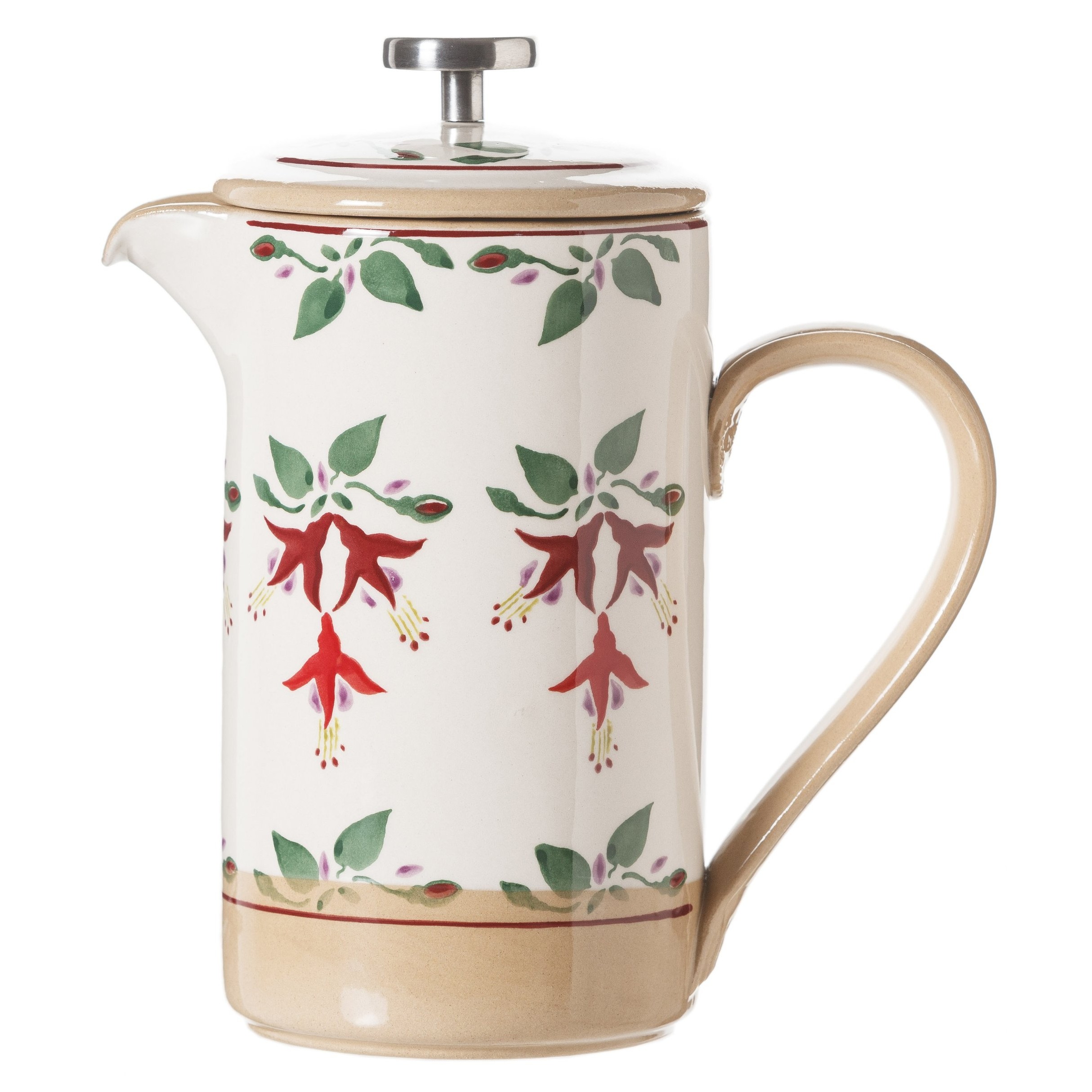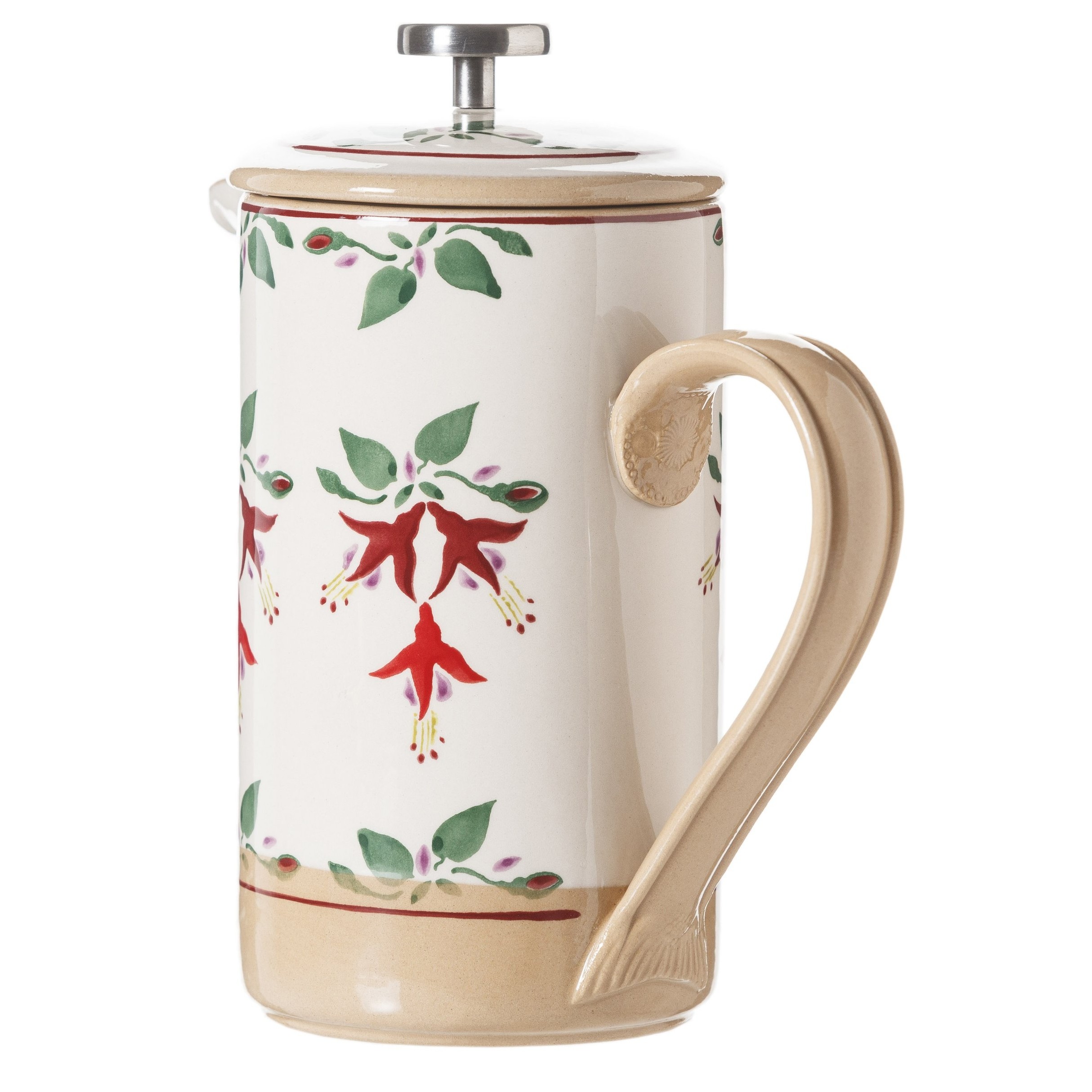 Nicholas Mosse Pottery Fuschia Cafetiere Coffee Press
$139.00
Description
Fuschia Cafetiere Coffee Press
Nicolas Mosse large Cafetiere is designed to brighten up your day. Whether they're brewing coffee for a family breakfast, or a pick-me up for the after lunch slump, they're bound to delight! After all, each of the pottery pieces is expertly hand-crafted to ensure a beautiful finish. This results in incredible detail, including a wonderful fish-tail handle. You can kick-start your spirits with the perfect cup of coffee. Uses the highest quality French press.
The Fuchsia Pattern is an intricate floral design, bound to delight your guests and remind you of Cork!
Measurements:
Small 8 ½ h x 4 ½ w inches
Large 21.6 cm h (8.5" h) 11.4 cm w (4.5" w) 1 L v (2.1 pt v)
Handmade in Ireland.