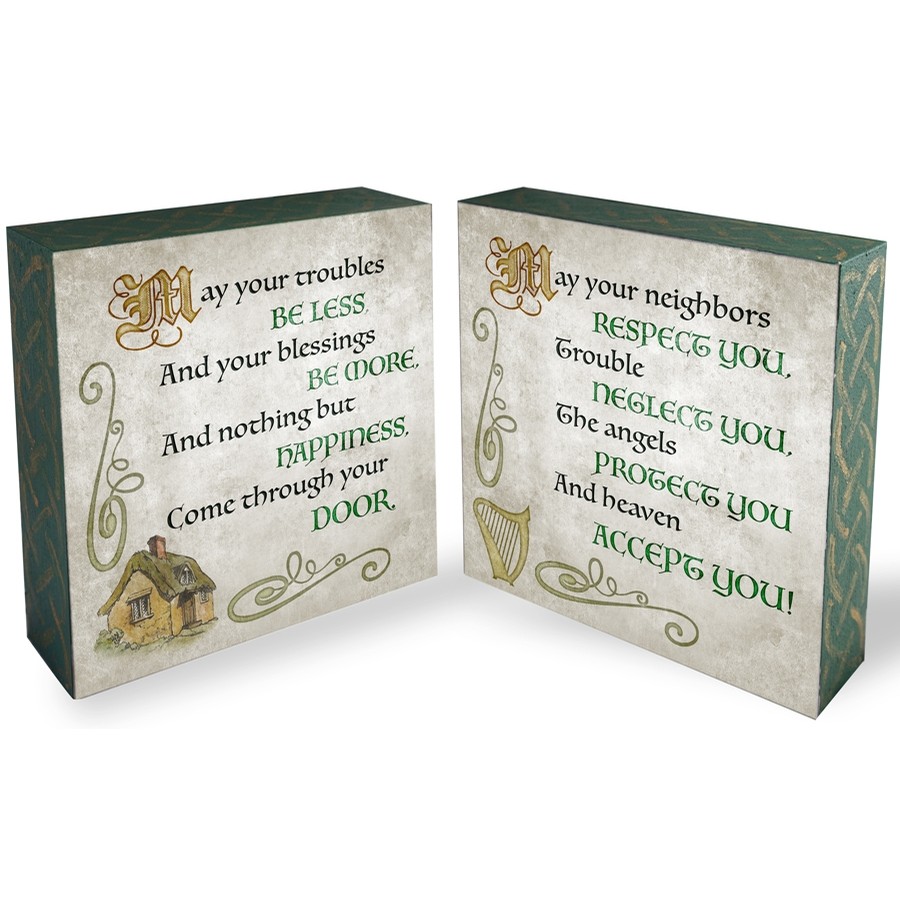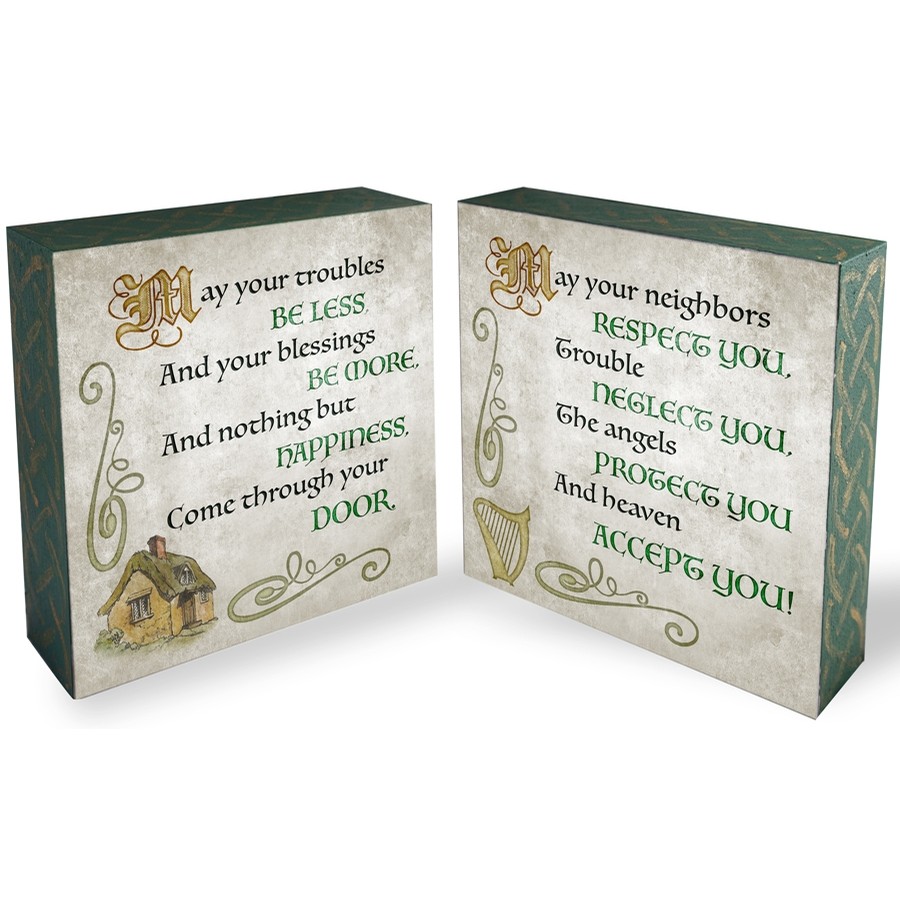 C.ART Irish Blessing Block
$19.95
Description
Irish Blessing Block. This block has two primary sides with beautiful decoration. One side is decorated with a painted Irish cottage and the blessing, "My your troubles be less and your blessings be more. And nothing but happiness come through your door."
The other side has the classic Irish harp and the blessing, "May your neighbors respect you, trouble neglect you, the angels protect you and heaven accept you!"
It also has gorgeous gold, Celtic knot work detail along the green sides.
Measures: 4.5 x 4.5 x 1.5 inches.