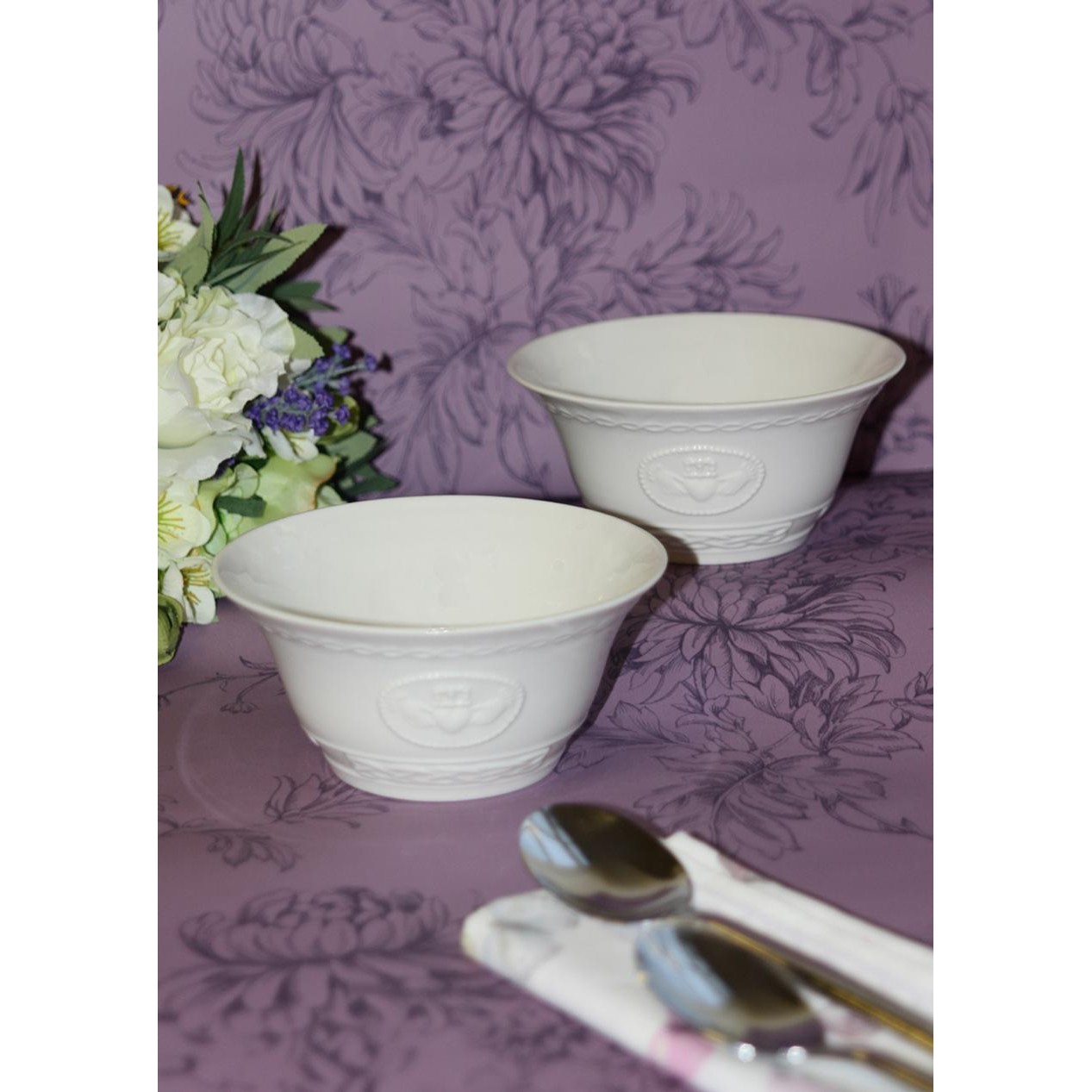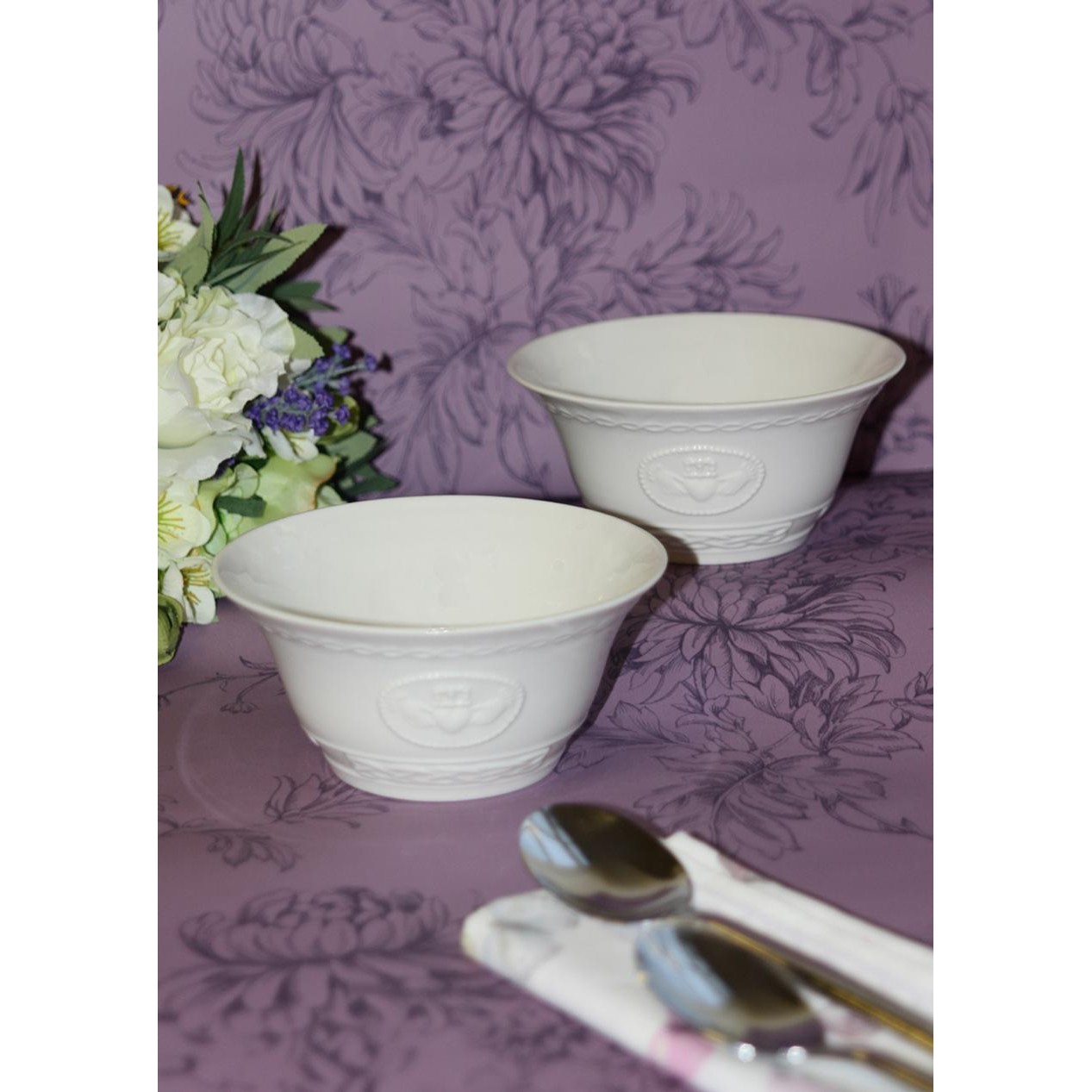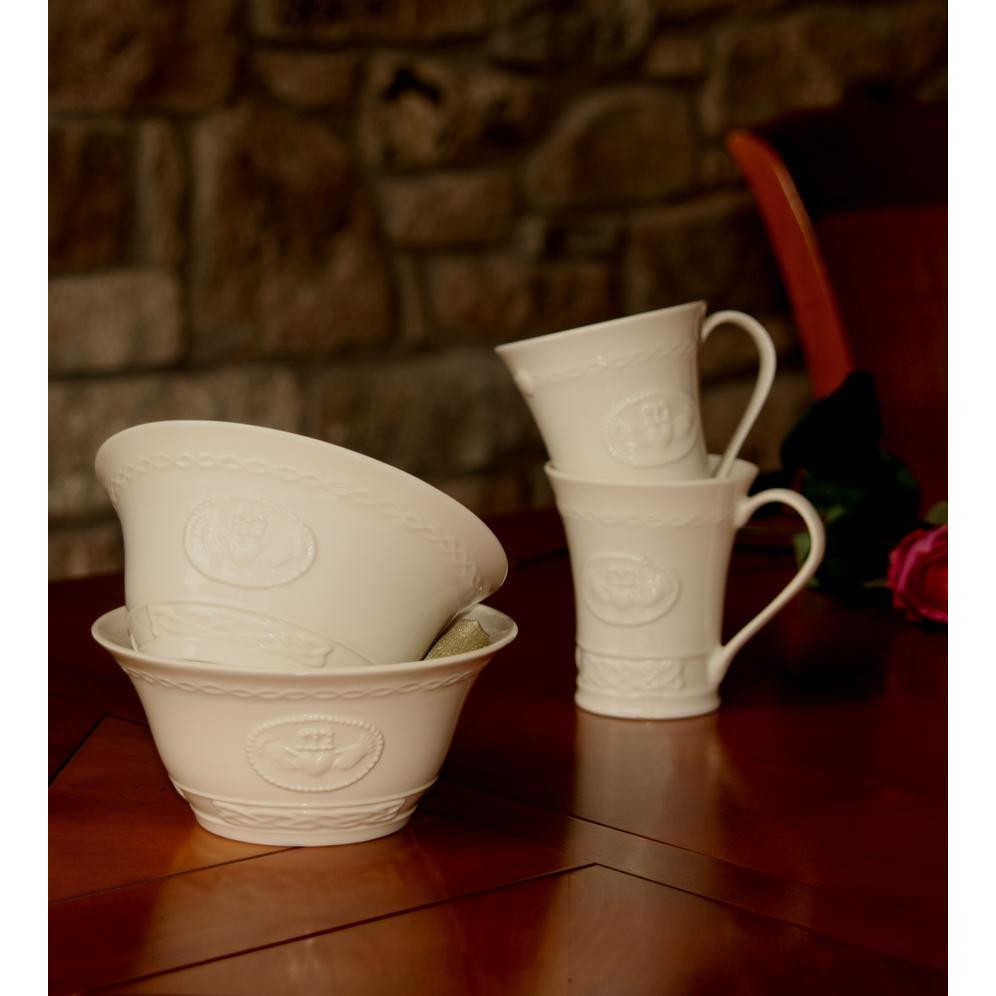 Belleek China Claddagh Bowl Set of Two
$29.00
Description
These Claddagh bowls are made in Ireland by Belleek, in Co. Fermanagh, Northern Ireland, an Irish pottery that is going strong since it's foundation in 1857.
They come in a set of two and measure 6 inches. Discwasher, microwave, oven and freezer safe.
The story of the Claddagh goes back to the 1600's when the first ring was made in Claddagh on the edge of Galway City. By tradition it is taken to signify the wish that love and friendship should reign supreme. Two hands cradling a crowned heart: The Heart for Love, the Hands for Friendship, the Crown for Loyalty.
A great wedding gift!