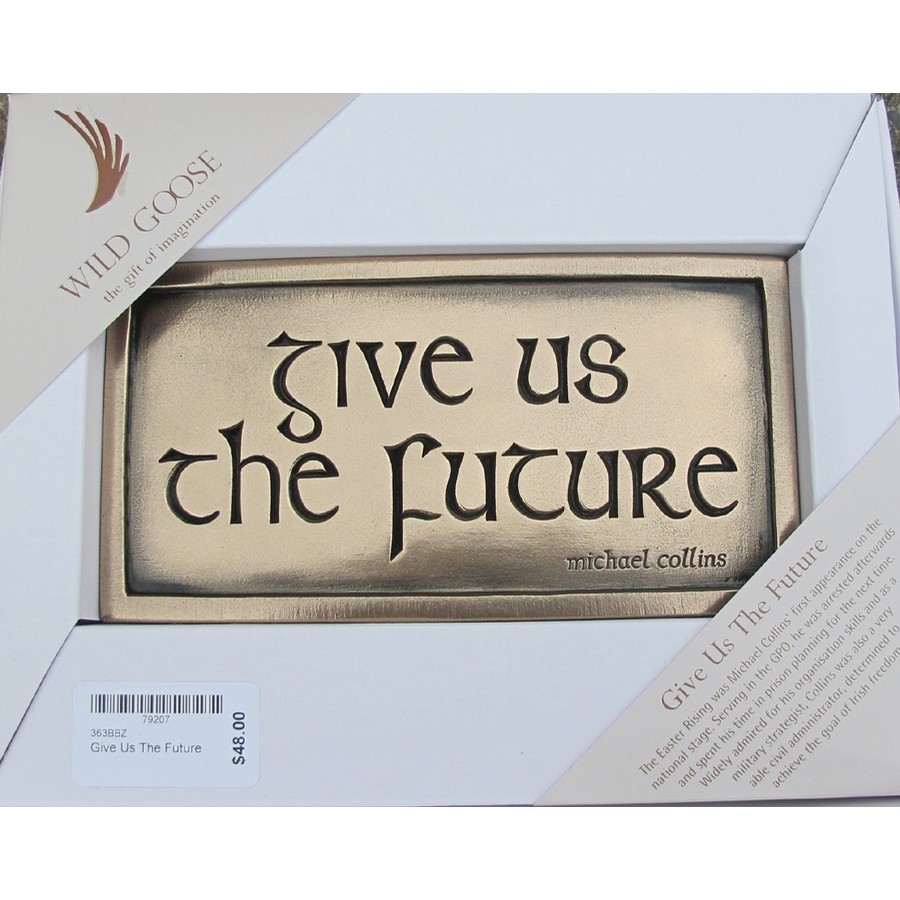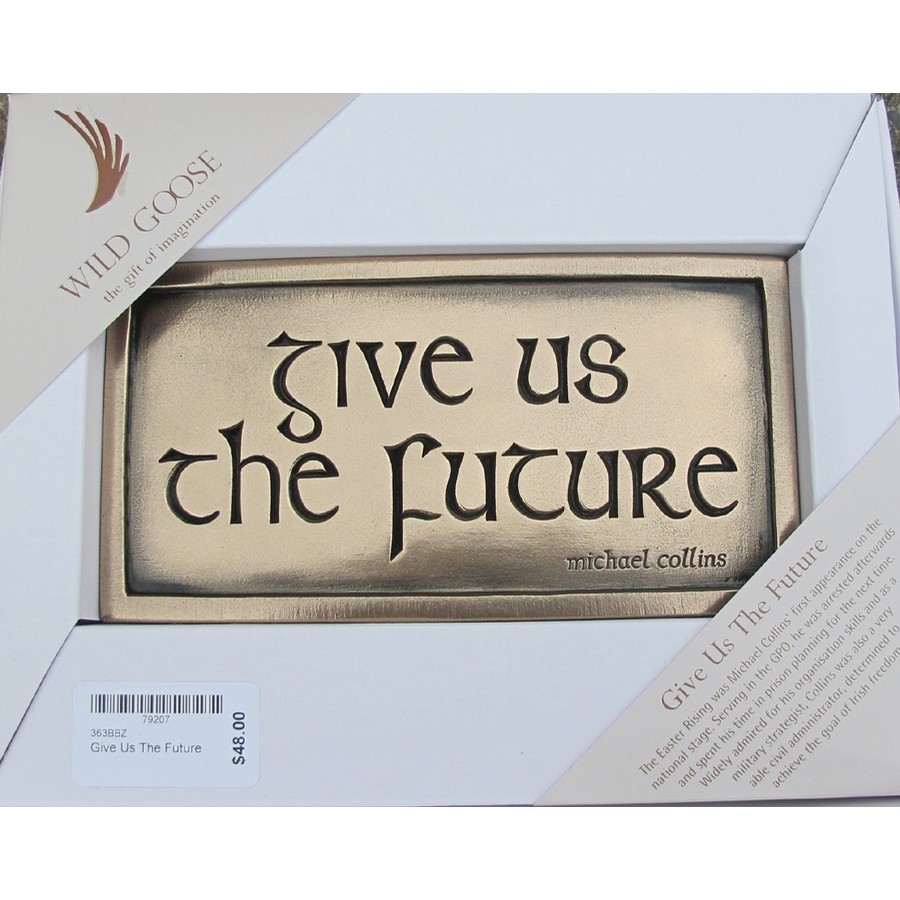 Wild Goose Studio Give Us The Future
$0.00
Description
Give Us The Future.
Michael Collins was born on October 16, 1890 in Clonakilty, County Cork, Ireland. He was a hero of the Irish struggle for independence and the first Sinn Féin minister of home affairs. Best remembered for his daring strategy in directing the campaign of guerrilla warfare during the intensification of the Anglo-Irish War, Collins was shot to death by insurgents in an ambush on August 22, 1922. Collins has been regarded as a hero of Ireland for several decades. Famous for his eloquence, he made the following statement during the Irish treaty negotiations.
"Give us the future. We've had enough of your past. Give us back our country to live in—to grow in to love."
The Wild Goose Studio has cast a number of pieces to commemorate the 1916 Rising and the resulting independance.. This being one of them, the others are The Proclamation, GPO and We shall rise again.