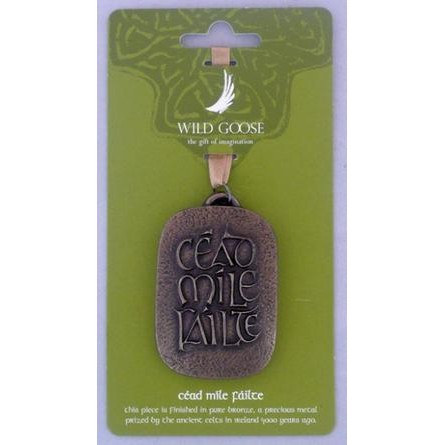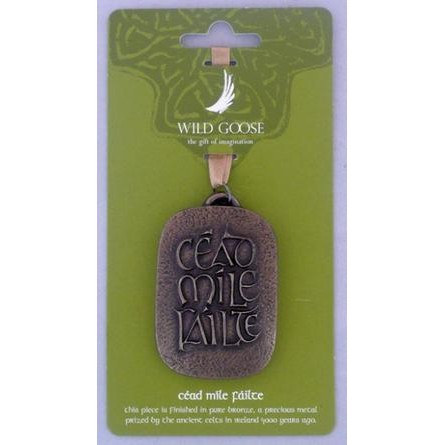 Wild Goose Studio Celtic Decoration (Cead Mile Failte)
$12.95
Description
Cead Mile Failte Hanging Decoration. Made by Wild Goose Studio, Kinsale, Co. Cork, Ireland. This traditional Gaelic greeting indicates the Celts' respect for the significance of a welcome as the threshold to new experiences and people. It also reveals the Celts' generous and expansive nature.
Size: 2 inches by 3 inches
The Wild Goose Studio in Kinsale Co. Cork Ireland has been designing and making gifts to inspire the imagination since 1970. Together with leading Irish artists, it has created a unique range of artefacts which combine heritage with the contemporary Inspired by myths, legends and history, all our pieces are handmade by skilled craft- workers and finished in pure bronze or cast iron.