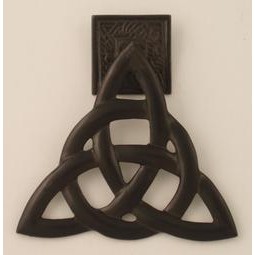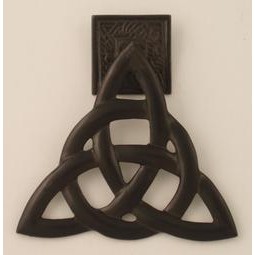 Irish Brass Trinity Knot Door Knocker Antique Bronze
$0.00
Description
A solid Brass door knocker with a unique Trinity Knot design. Gift- with 2 (3/8″ diameter) mounting bolts, Celtic design clapper and knob.
Antique oil-rubbed Bronze finish. Most of Black exterior coating wears away to reveal a darkened bronze "patina."
Knocker measures approximately 5.5 X 5 inches.
Installation instructions included.