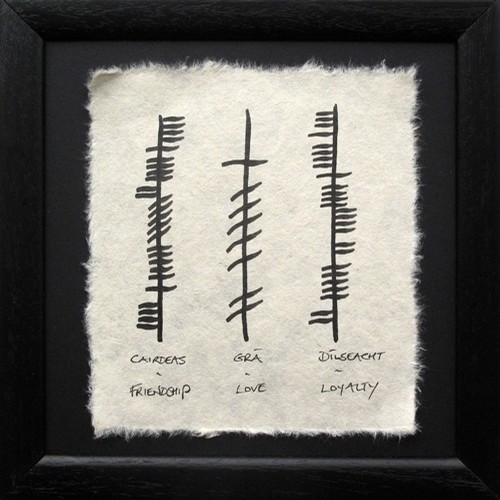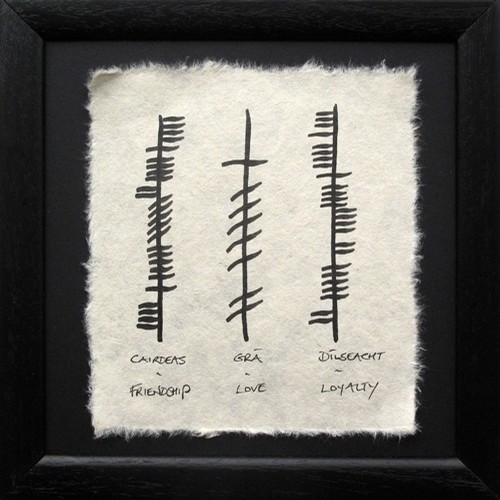 Ogham Wishes Friendship/Love/Loyalty Mini Ogham
$64.95
Description
Friendship/Love/Loyalty Mini Ogham. This Ogham spells out the symbolism of the claddagh. In the traditional claddagh, the hands represent friendship, the heart is for love and the crown shows loyalty. This Ogham blessing is a perfect gift for a wedding or anniversary.
Ethel Kelly's award winning range of hand painted OGHAM WISHES continue to enchant and delight. At her traditional workshop in Knockcroghery village in County Roscommon each Ogham is individually painted by Ethel on hand made paper and beautifully framed in a contemporary black wooden frame.
They are quite charming in their simplicity!