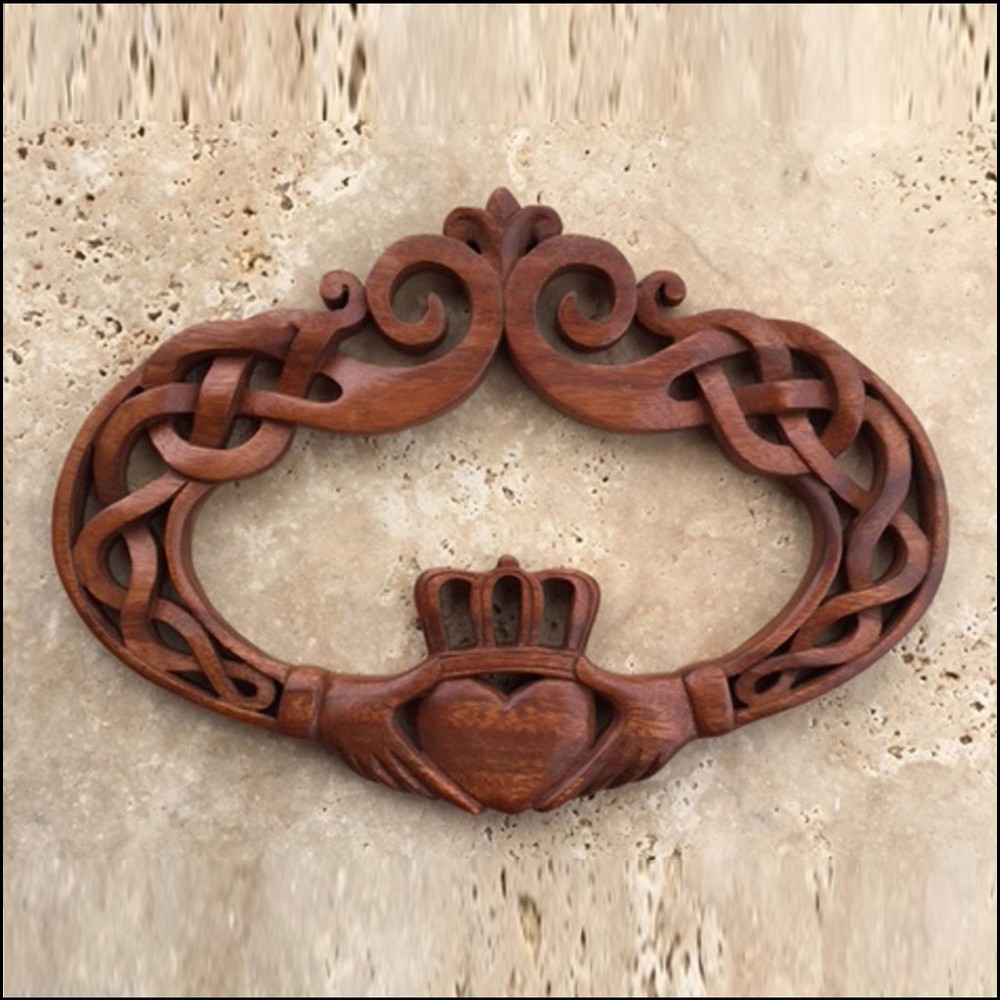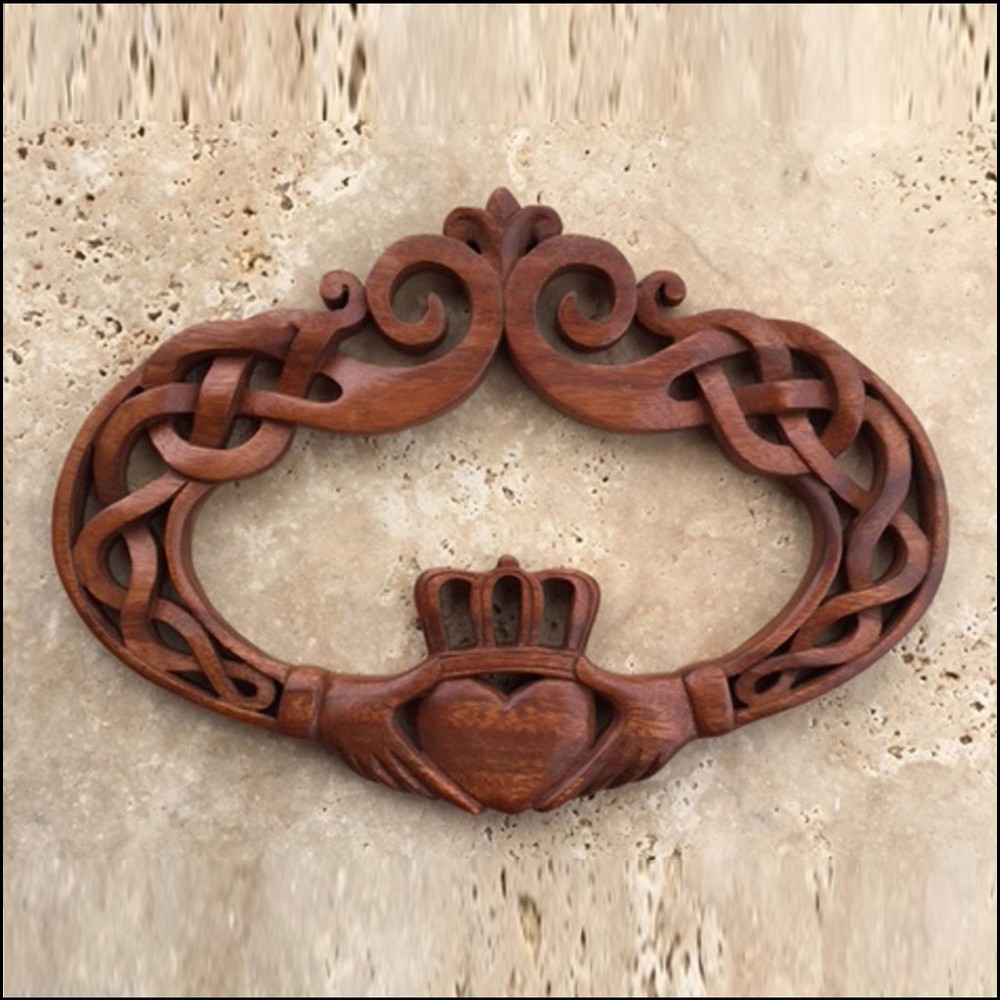 BF Celtic Claddagh Wall Hanging Oval
$159.00
Description
Celtic Claddagh wall hanging is a fresh take on the traditional claddagh design. The Claddagh's distinctive design features two hands clasping a heart, and is typically surmounted by a crown. The elements of this symbol are often said to relate to the qualities of love-the heart, friendship-the hands, and loyalty-the crown. The circular shape of the ring, which can also be drawn into the design, stands for eternity.
Measures: 10h x 14w inches.
Made from hand carved mahogany and polished with a special wax which will last a lifetime.