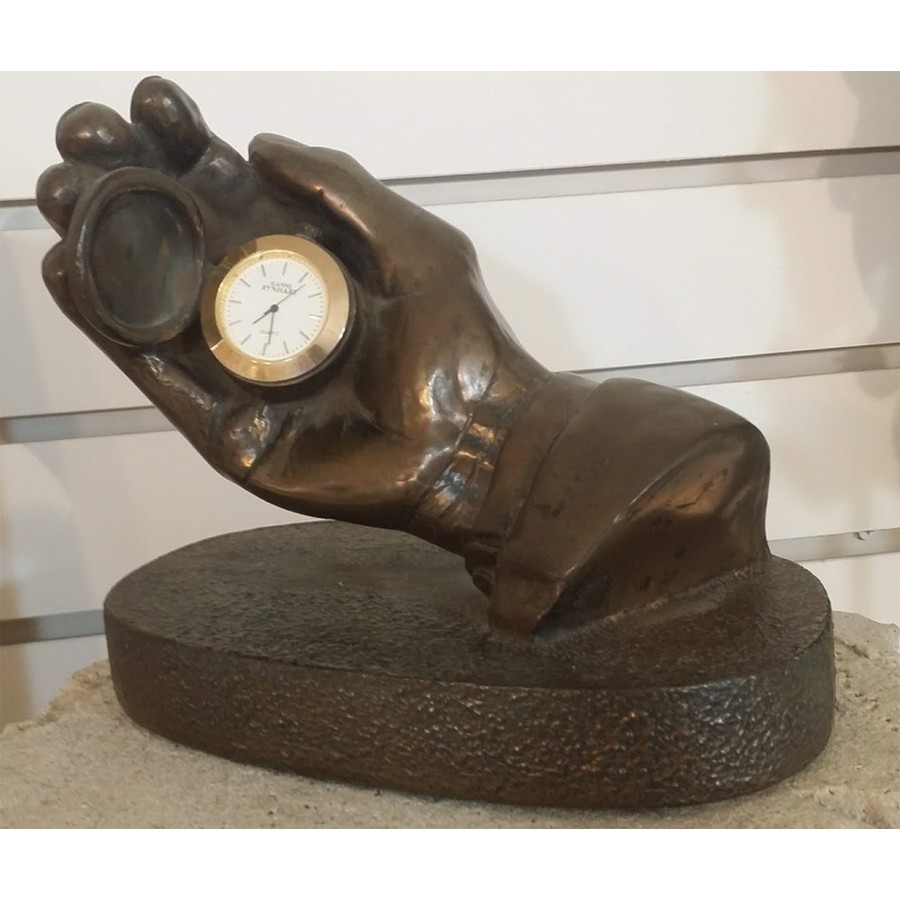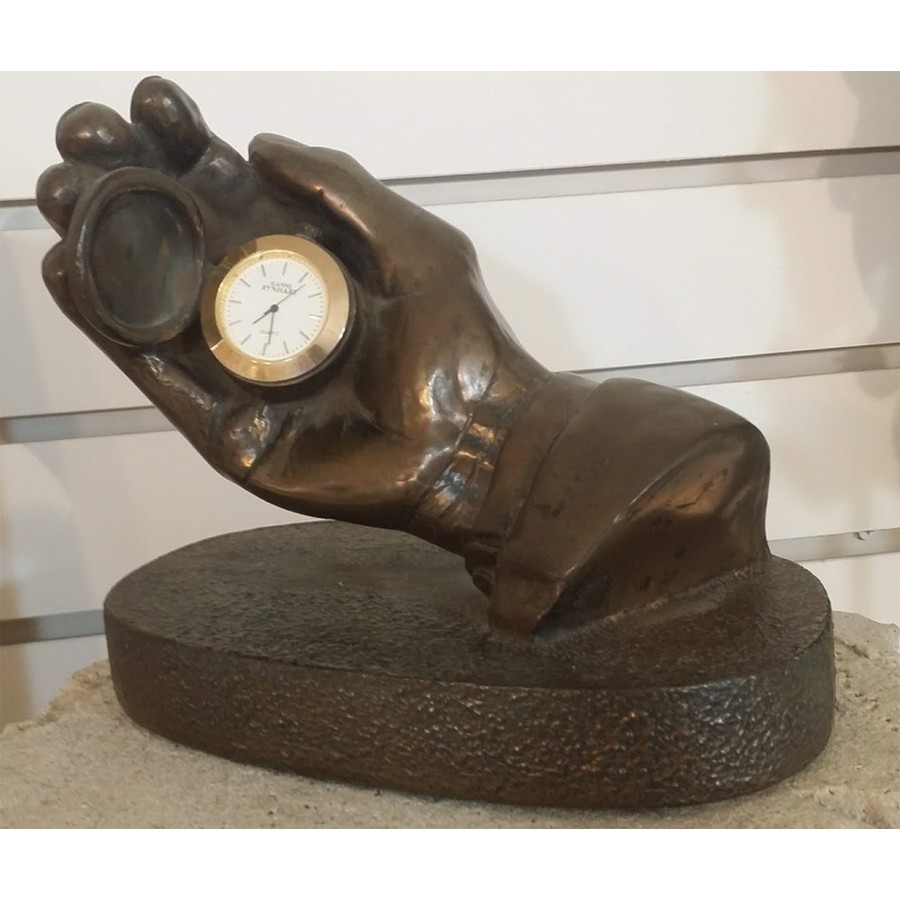 Jeanne Rynhart Old Time Piece
$135.00
Description
Old Time Piece by Jeanne Rynhart.
A note from Jeanne: An abiding memorey of our grandfathers and their old and valuable fob watches, passed on from father to son. I remember mine, fishing in their waistcoat pockets for their shiny silver timepiece dangling from its study chain crying "goodness me, is that the time."
Cast dipped in bronze.
7in length x 5in wide x 6in high