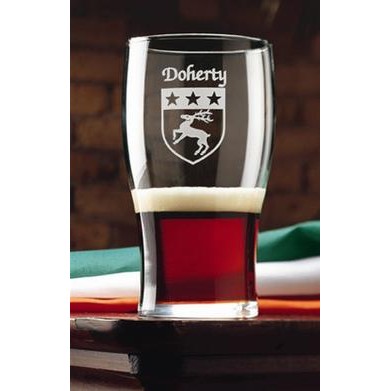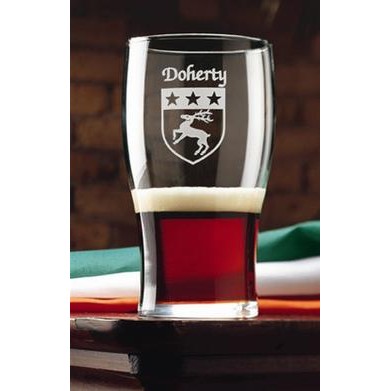 Sexton Irish Coat-of-Arms Pint Glass - Set of 4
$69.95
Description
The Irish Coat-of-Arms Tavern Glass - Set of 4 is a wonderful gift for lots of occasions. From the hand-sized base to the gentle swell of the keel, this style of glassware is an age-old tradition on oaken bars all over the Celtic isles because of the wonderful balance, weight and durability it brings to the table.
Permanently sand etched coat-of-arms.
Microwave and dishwasher safe.
20 oz.. Glass.
If your name is on the list below you will be able to add it in the Comments section after you have gone through the checkout. If you want a variation of the spelling just say so in this section, the Coat of Arms will remain the same as the one listed.