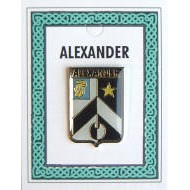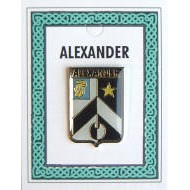 Heraldry Names Family Crest Lapel Pins
$5.95
Description
A Family Crest Lapel Pin is a wonderful way to show up your heritage. These Heraldic enamel keychains have the family coat of arms on the front side and the motto stamped on the reverse side. A brief history is printed on the reverse side of the display.
Made in Ballina, Co. Mayo, Ireland.
Just pick your family crest from the list below.
If your name begins with an O or Mc look for the last part of the name- eg. O'Sullivan is will be found under 'S'.
Measure: 0.625 x 0.875 inches