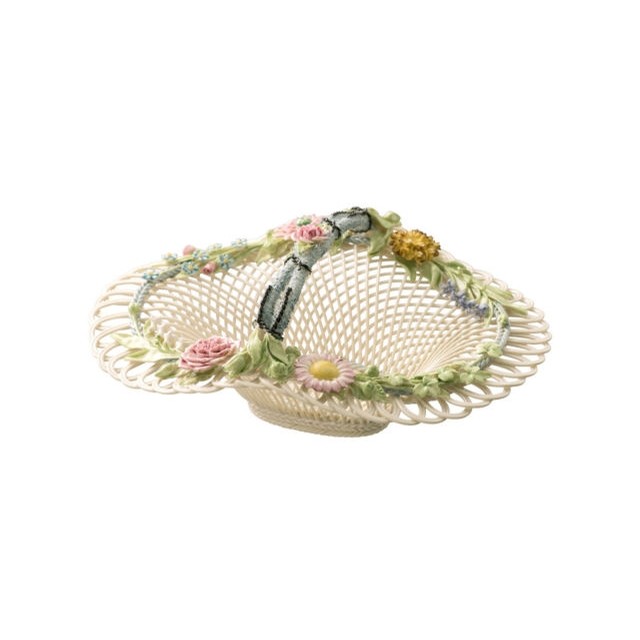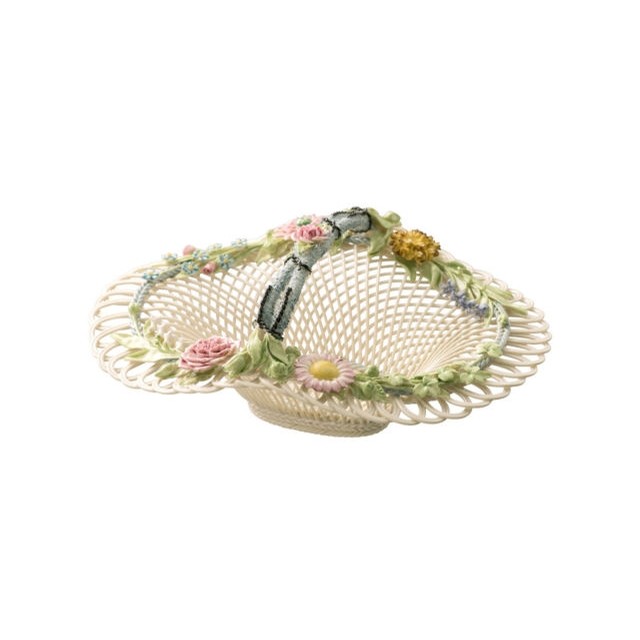 Belleek China Henshall Basket
$670.00
Description
The Belleek Henshall Basket is part of the 2017 Belleek limited edition Archive Collection celebrating the years 1777-1987. This piece is one of 16 limited edition pieces that Belleek released to mark their 160th anniversary. Each piece is numbered and features a unique stamp marking the milestone.
If you are looking for a stunning collectable, look no further. The creation of each Belleek Basket tells us a story about the amazing art of Belleek basket making. Basket and flower making was introduced to Belleek by William Henshall who came to work for Belleek Pottery in the late 1860s. Over the next forty years he developed the craft and trained the local craftsmen in the necessary skills. These in turn passed their skills down through the following generations to the present day. This hand made piece is one of 125 that were made with 160th Anniversary Stamp.
Measures: 10 ½ L x 9 W x 4 ½ H inches.