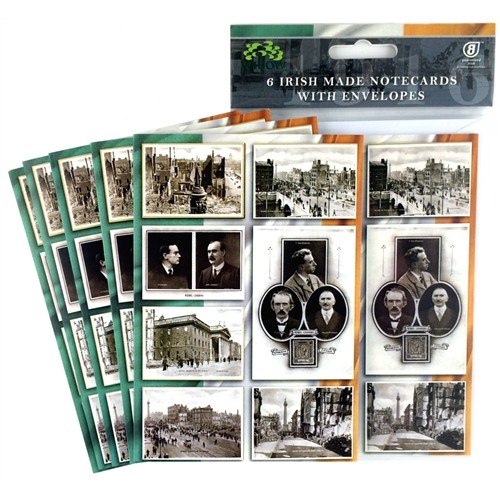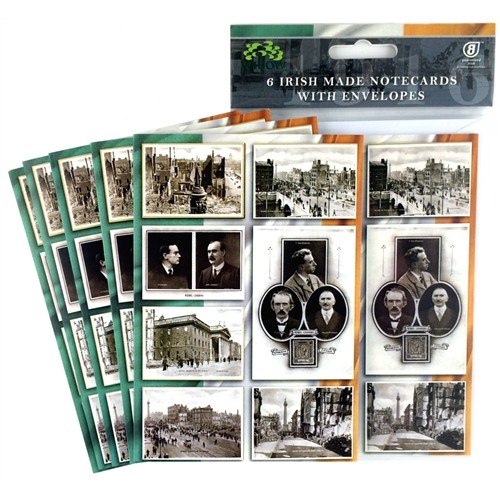 Willow Printing 1916 Notelets
$6.95
Description
1916 Notelets are made by Willow Printing in Ireland.
This pack features the damage done by the British forces to both the GPO and Sackville Street, now O'Connell Street, Dublin, and also features portraits of the rebel leaders. It also features a stamp designed for use by the Irish Republic but which was never issued.
These photographs were taken by T W Murphy, a Dublin photographer and journalist.
Size 6x4 inches - 6 blank cards and 6 envelopes ** MADE IN IRELAND **