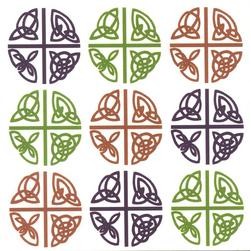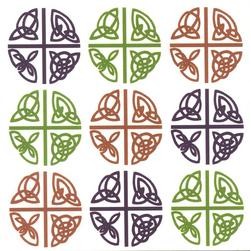 Wild Goose Studio Celtic Love Cross Cards
$12.95
Description
Cards Celtic Love Cross by Wild Goose Studio in Kinsale, Co. Cork. 6 5x5 inch cards.
Celtic knotwork is a perfect expression of the nature of true love: beautiful, complicated, without beginning or end. This is an original Wild Goose design based on ancient Irish carvings
This pack of six cards comes with envelopes in a lovely package that includes the history of the studio and the meaning of the designs on the cards. Blank inside.