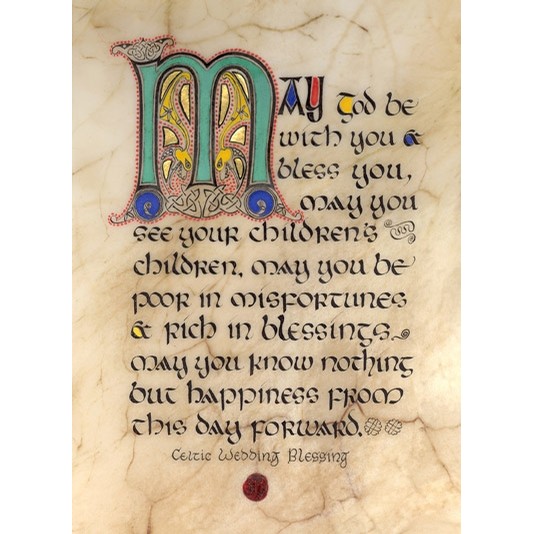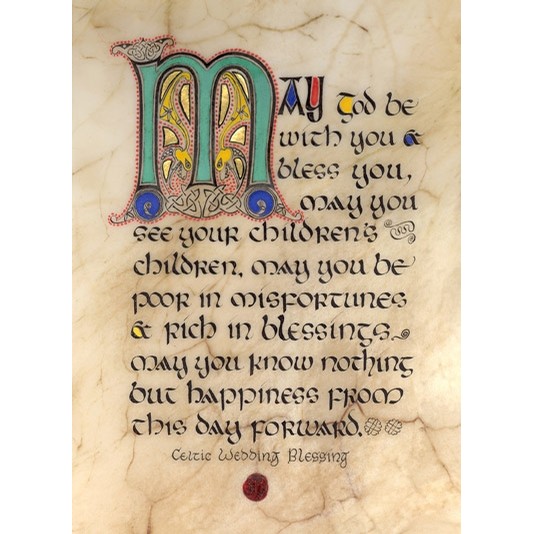 Celtic Card Irish Wedding Celtic Card
$3.95
Description
Irish Wedding Celtic Card.
Reproduction from original manuscript by artist in greeting card/note card form.
A description of this unique form of artwork appears on the back of each card
Cards are blank inside for your own expression.
"May God be with you and bless you
May you see your children's children.
May you be poor in misfortunes
and rich in blessings.
May you know nothing
but happiness from
this day forward."
Measures: 4 x 6 inches