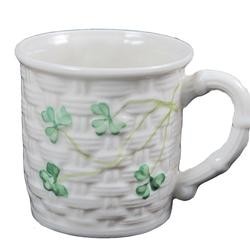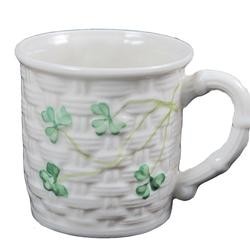 Belleek China Shamrock Baby Mug
$39.00
Description
Shamrock Baby Mug by Belleek.
A beautiful gift from Belleek to celebrate the arrival of a precious new baby.
Founded in 1857 by John Caldwell Bloomfield, the Belleek Mark was introduced as a sign of authenticity due to many imitators at the time. The initial pieces displayed the name of company only and the offical Mark was finalized in 1863. The Belleek Mark is now applied to the bottom of each piece of genuine Belleek China. Although it has changed over the years, there are several common elementsShamrock Baby Mug by Belleek.