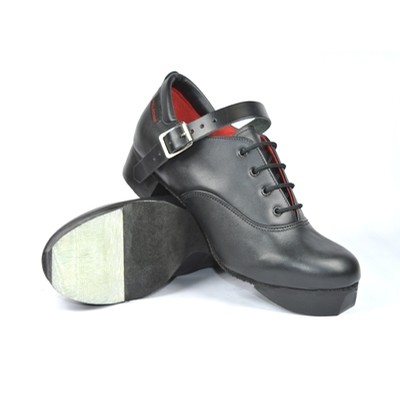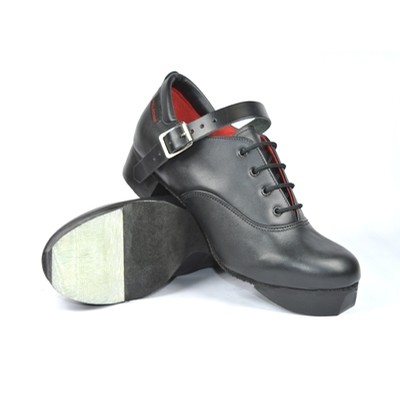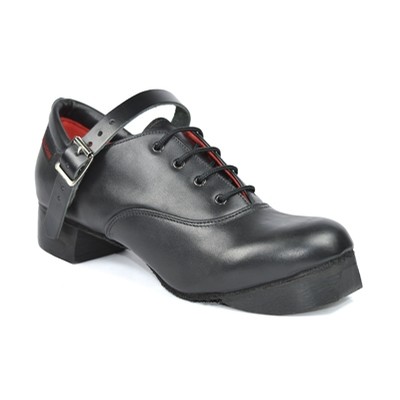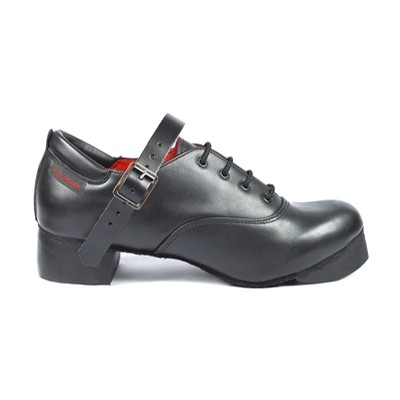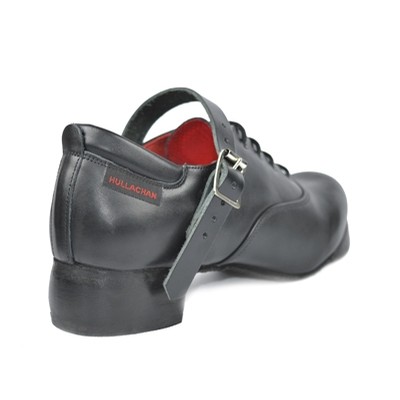 Antonio Pacelli Hullachan Ultralite Jig Shoe
$199.00
Description
Hullachan Ultralite Jig Shoe, new and improved for 2017!
Antonio Pacelli have upgraded the leather uppers and improved the padding around the ankle. They have also made changes to the stitching to make them more robust, especially around the toe area. All the other great features of the Hullachan jig shoe remain the same!
The shoe has been rebranded as the Hullachan Ultra Lite as it combines the features of an Ultra-Lite jig shoe (lightweight and extremely flexible) with durability features which makes them last longer than any other Ultra-Lite on the market!
Size range from Irish 2 to 9.5 Adult
Changes made:
Improved Leather Uppers - They have upgraded the leathers used in the shoe for an extra professional appearance on stage.

Improved Stitching - Antonio Pacelli have reviewed the stitching around the front of the shoe and reinforced all stitches to make the shoe stronger and tougher.

Improved Padded Ankle Collar - They have updated the padding around the back of the heel so it is a little fuller to stop heel blisters and heel irritation when dancing on your toes.
Other features of the Hullachan Jig shoe:
Lightweight - The Hullachan Jig shoe has lots of support and comfort features but have kept the shoe very light so you can dance for hours.

Clever Insoles - A dual layer insole which has both shock absorption and comfort layers to protect your joints and make the shoe a joy to wear.

Flexible black suede sole - Zero breaking in time so you can get straight up on your toes.

Concorde Lite heels - 30% lighter with a sound that is even louder than our normal Concorde heel due to an internal echo chamber.

Shorter toe length - For a neat appearance

Breathable red lining - Elegant and effective!

New Hullachan tips - Even louder than our Liberty tip! Get noticed!