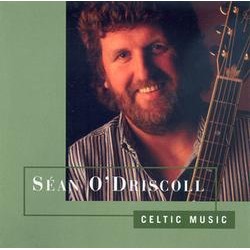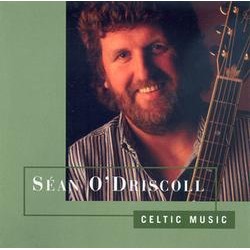 CD O-Z Sean ODriscoll, Celtic Music
$9.95
Description
Sean O'Driscoll Celtic Music shows a different side of Sean O'Driscoll's musical abilities, featuring his rock steady guitar flat-picking and his lovely old fashioned accordion playing. Mixing tunes with songs, traditional material with his own compositions, this is a refreshing and rewarding album.
Sean's guitar playing is of the highest order, free and incredibly rhythmic. On the 'My Love is in America/Within a Mile of Dublin/the Drunken Landlady' set he backs himself to great effect. He is joined by the gifted Laurence Nugent on whistle for 'Up Sligo/The Lakeshore' jigs
One of the standout and most unusual tracks on the album is 'the Freize Britches', played on guitar, but with the addition of octave divider, illustrating Seán's love of experimentation. His own two sets of polkas and a set of slides played on button accordion display his natural feel for the music of Sliabh Luachra.

Balancing the tunes on this recording are a number of songs. Often requested as 'Eggs and Rashers', the crowd favourite 'Sticking Out a Mile' comes from his native Blarney, and 'That's the Way' offers a wry social commentary that still sounds topical. His own 'The Green Groves of Erin' fits in the classic mode of emigration songs. Seán also has a gift for putting poetry to music, shown well here in his version of William Allingham's 'Farewell to Ballyshanny'.

The great musicians and good friends who join Seán on this album include: Laurence Nugent, the Fermanagh flute/whistle master; Liz Carroll, fiddler extraordinaire; Peter Ostroushko, Ukrainian American fiddle and mandolin whiz, and the late Michael O'Sullivan on keyboards. Seán Egan on congas and Ross Sutter on bones and bodhran contribute some tasteful rhythm.
1. Farewell to Ballyshanny (song)
2. Up Sligo/The Lakeshoret (jigs)
3. The Fatal Shore (song)
4. The Muskerry Slides/Johnny Reidy's
5. My Love is in American/Within a Mile of Dublin/The Drunken Landlady (reels)
6. The Green Groves of Erin (song)
7. Dripsey Castle (air)
8. Ellen Murray's (polkas)
9. The Two Sisters (song)
10. The Freize Britches jig
11. Sticking out a Mile from Blarney (song)
12. The Summerhill Polkas
13. That's the Way (song)