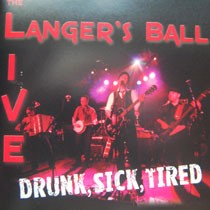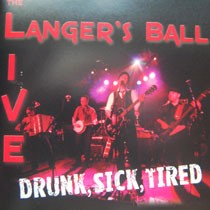 CD H-M Langers Ball, Drunk Sick Tired
$11.95
Description
The Langers Ball, Drunk Sick Tired Tracklist:
The Langers Ball – Live
Recorded on St Patricks Day 2011
Just great fun!

"Straight ahead, no-frills Irish ballads with just a hint of razor blades, safety pins and American rock 'n' roll"
-Mustard Finnegan, Shite 'n' Onions
Music Samplings:
Streams Of Whiskey
All For Me Grog
Johnny Is A Rovin' Blade
Polka Interlude
Sam Hall
Star Of The County Down?
Raglan Road?
Rocky Road To Dublin
The Real Old Mountain Dew
Crooked Jack?
As I Roved Out