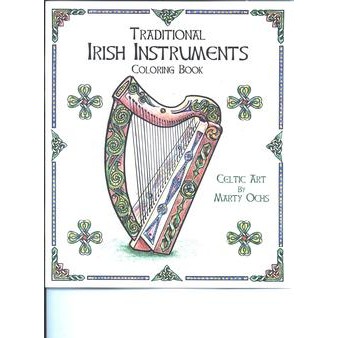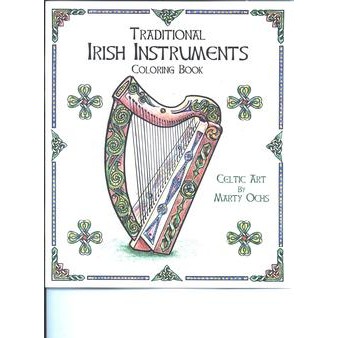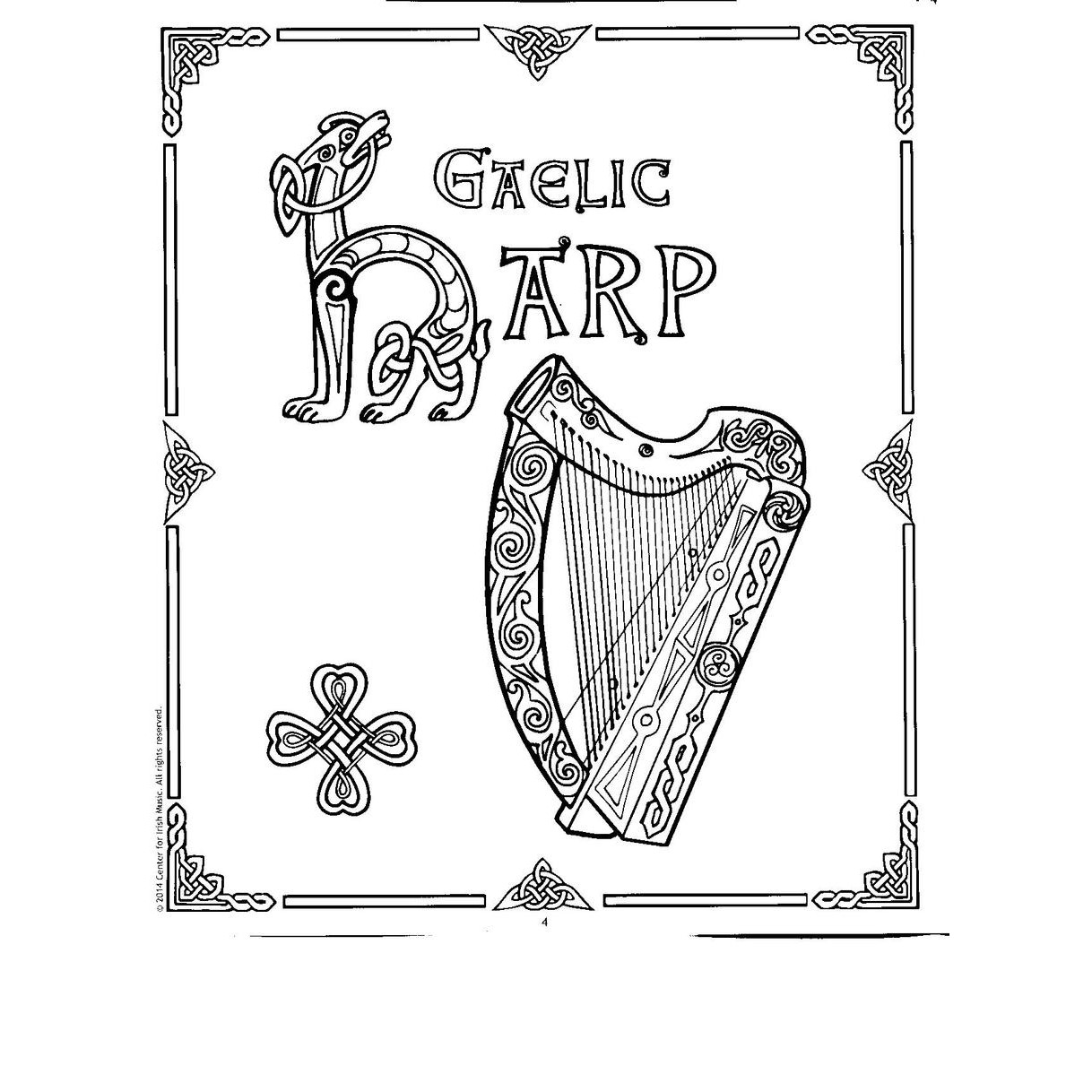 Books A-J CIM, Traditional Irish Instruments Coloring Book
$10.00
Description
The Traditional Irish Instruments Coloring Book is a fund raising publication for the Center For Irish Music in Saint Paul, Minnesota. You can find out all about them at http://www.centerforirishmusic.org/. All proceeds go to support the organisation, your $10 will be 100% donated.
The instruments you can color are Fiddle, irish Lute, Lever Harp, Gaelic Harp, Tin Whistle, Bodhran, Song, Uilleann Pipes, Guitar, Button Accordion, Piano Accordion, Concertina, Mandolin, Piano, Bouzouki and Tenor Banjo. Each page has celtic designs included to add more fun to the experience. The Gaelic Harp on the left is an example.
ALL PROCEEDS GO DIRECTLY TO THE CENTER FOR IRISH MUSIC.