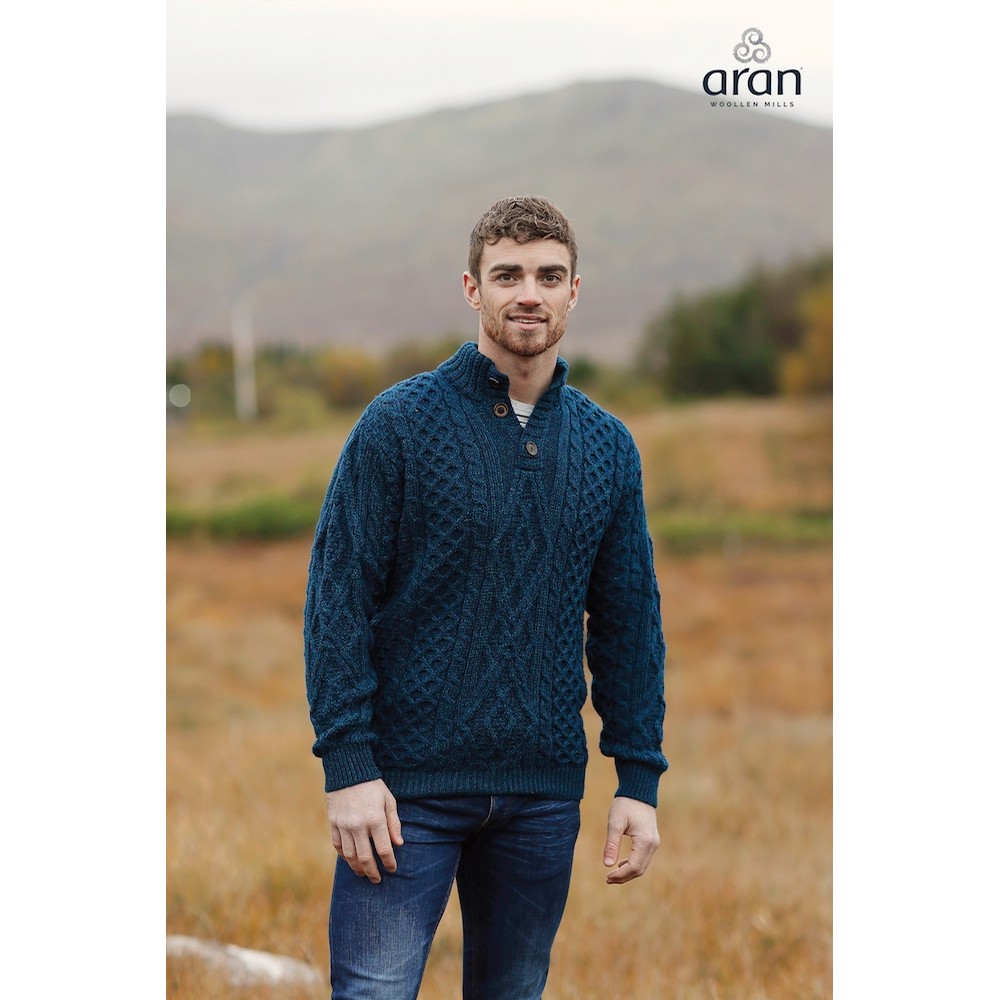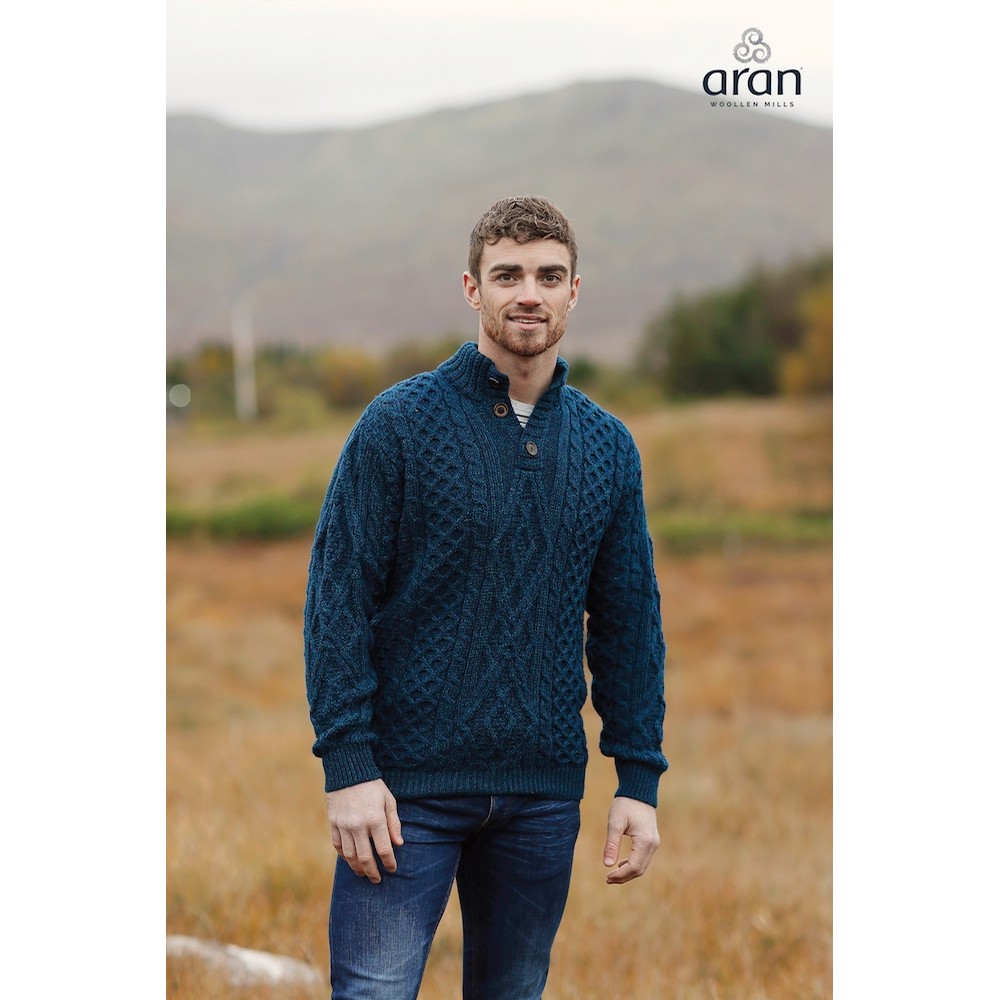 Aran Woollen Mills Blue Irish Button Down Aran Sweater
$119.00
Description
Irish Button Down Aran Sweater (Aqua Blue) is made of 100% Merino wool.
This beautiful Merino wool sweater, or jumper as we say in Ireland, combines an intricate blend of Aran stitching, symbolising the history of Ireland's heritage.
100% Merino wool. This garment is crafted with specially blended and spun 100% Merino wool. Merino sheep are prized for their exceptionally soft fleeces and are regarded as having some of the finest wool of any sheep. The button down collar makes for a comfortable fit.
Made in Ireland.