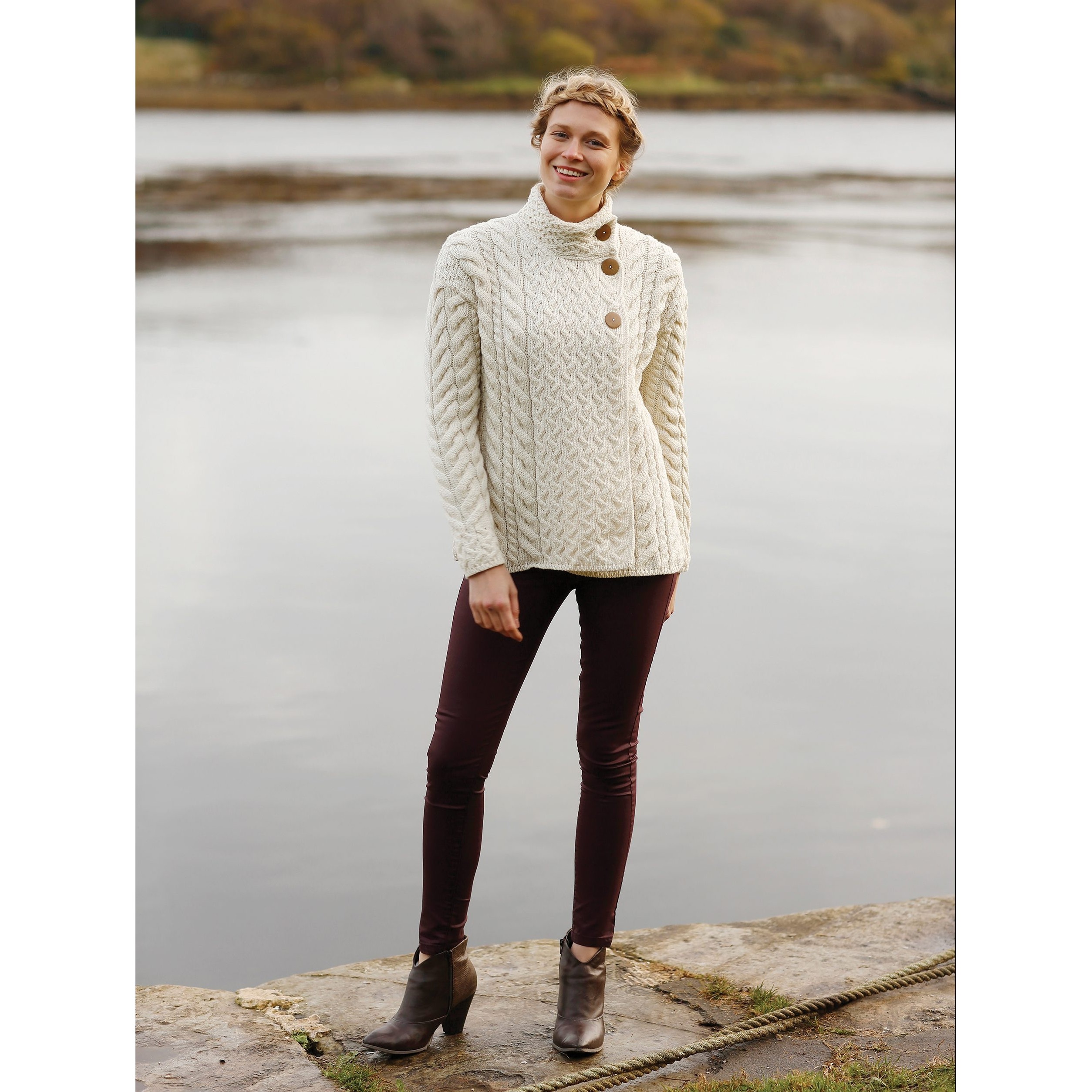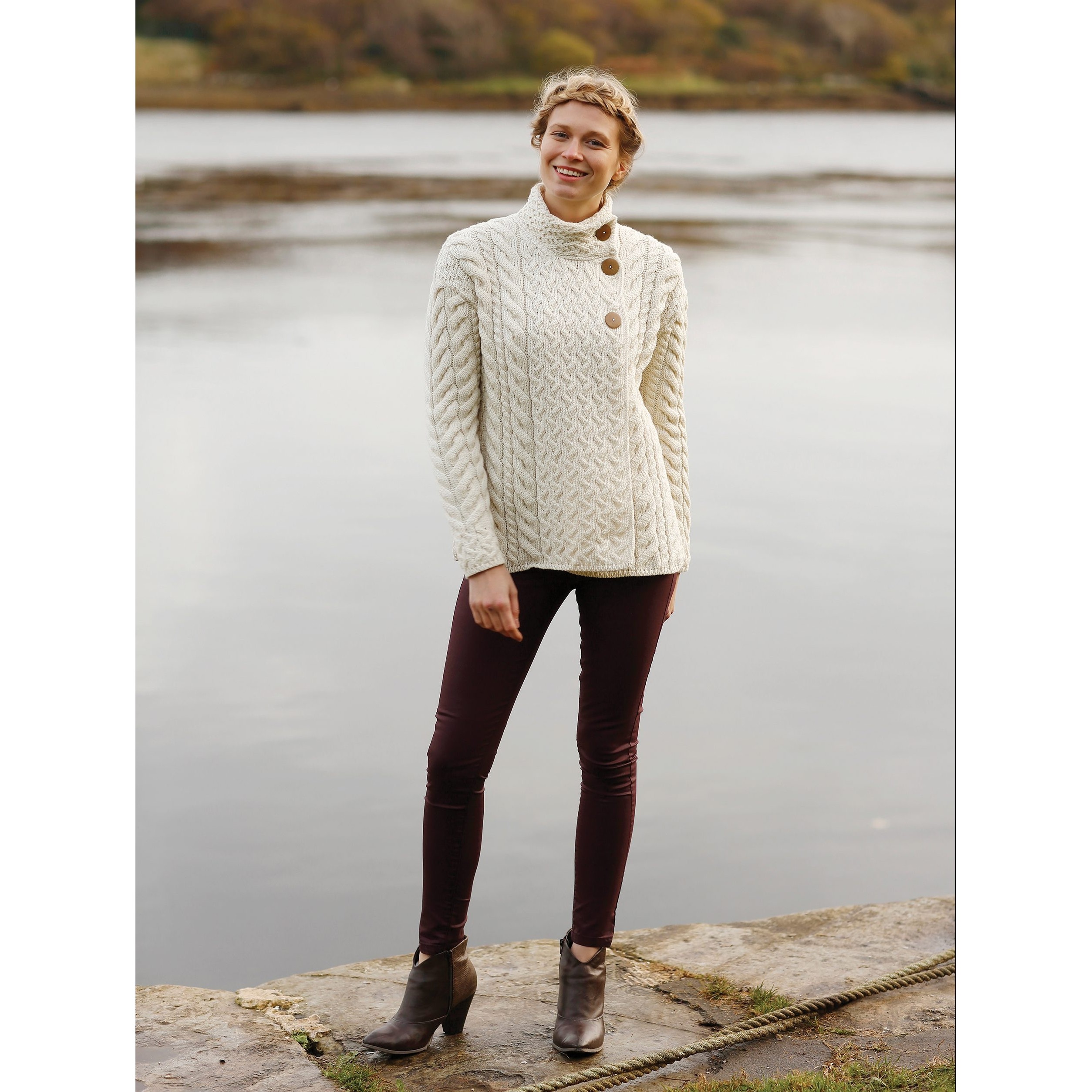 Aran Woollen Mills Supersoft White Irish Cardigan
$134.00
Description
Supersoft White Irish Cardigan. Aran Woollen Mills, formerly known as Carraig Donn have produced this wonderful piece.
It is made from 100% Supersoft Merino Wool. Super Soft Merino is the cuddliest, toastiest yarn you can imagine yet soft enough for even babies.
This versatile cardigan from Carraig Donn knitwear in Westport, Co. Mayo, is inspired by traditional Aran craftsmanship and features the iconic Aran Cable pattern.
Collar neckline
Full length sleeves
Crafted in Ireland
Info & Care Guidelines:
100% SuperSoft Merino Wool
Hand wash or dry clean only.