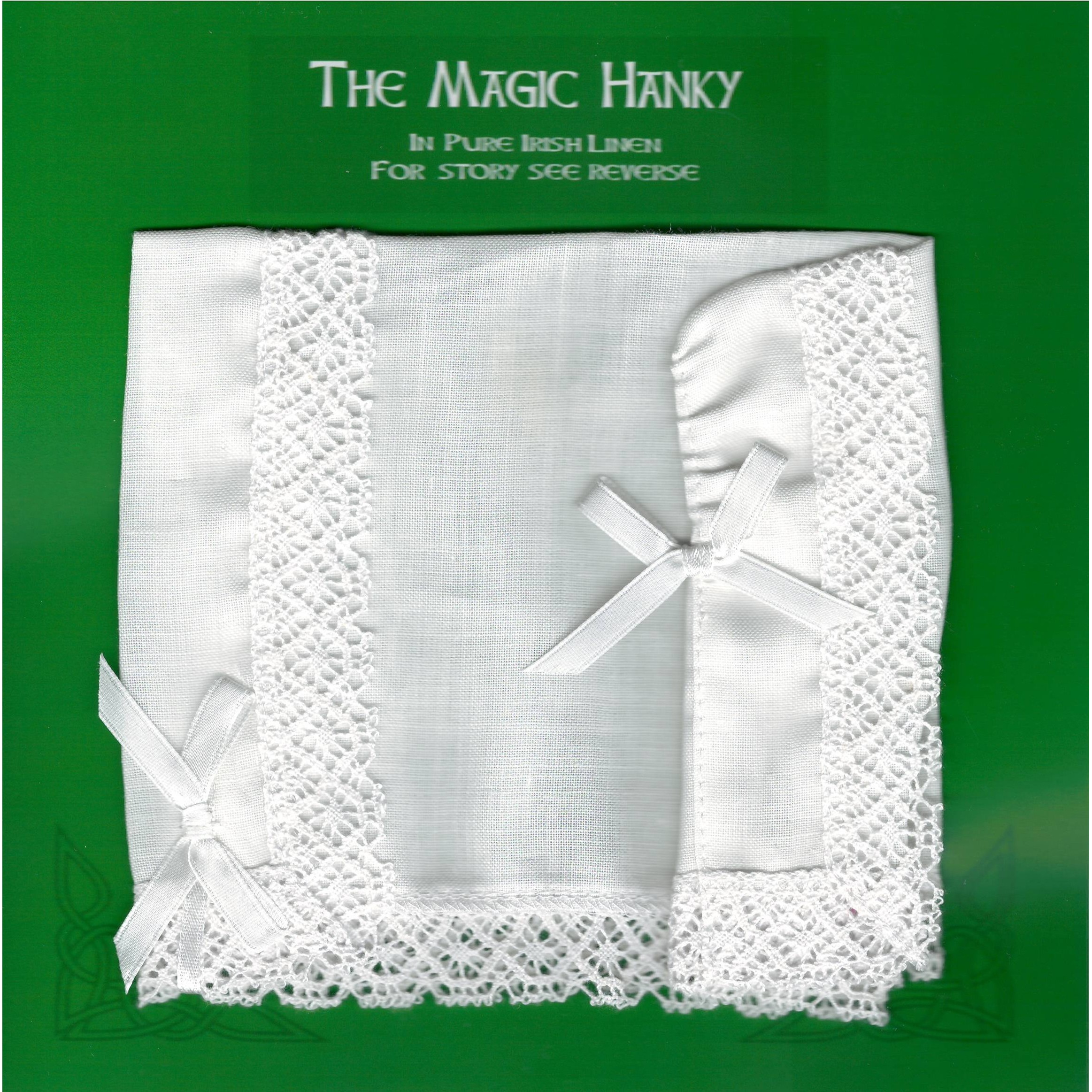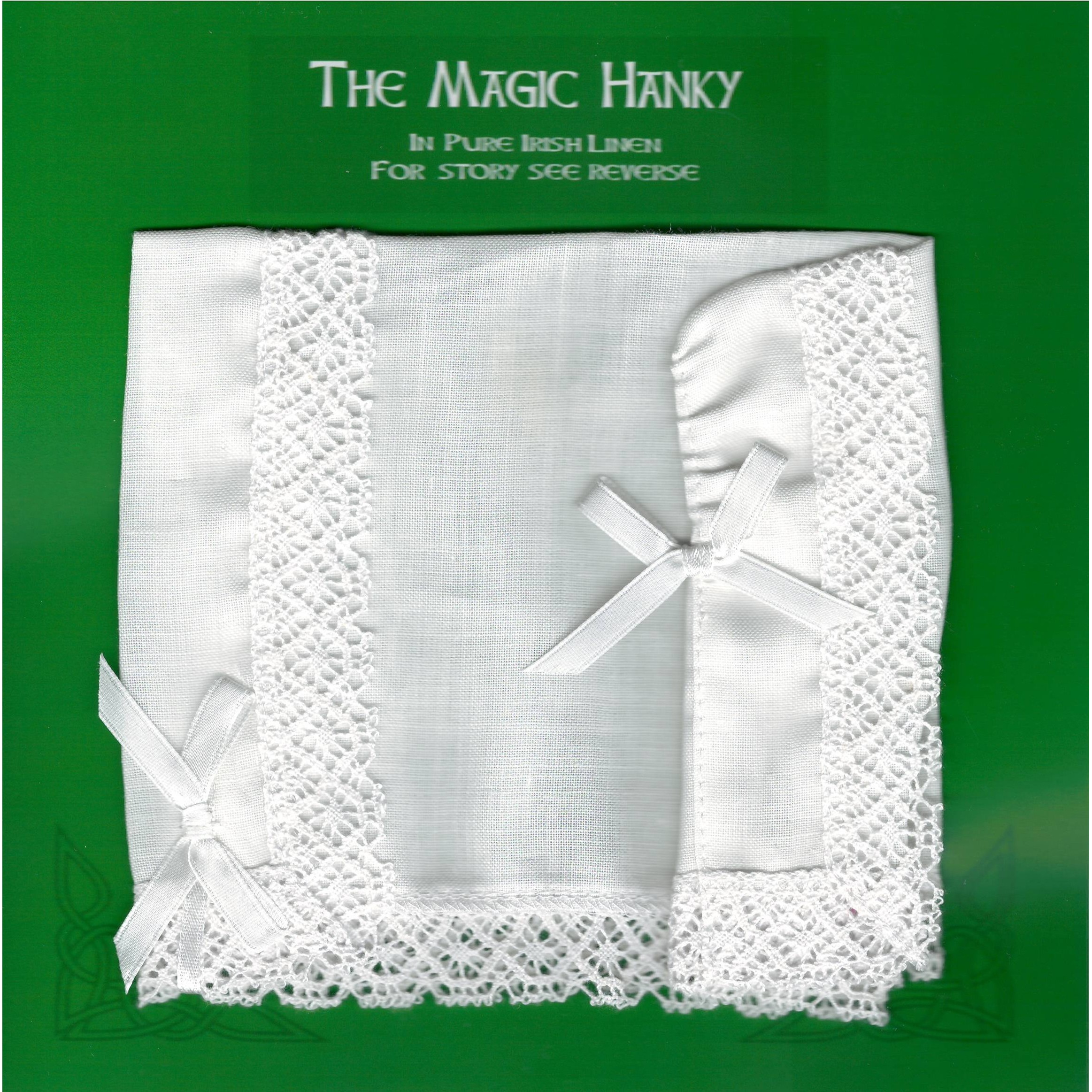 Emerald Isle Imports Irish Looms Magic Hanky
$0.00
Description
Irish Looms Magic Hanky. Made of 100% pure Irish linen, this beautiful Magic hanky comes with the following printed on the packaging:
The Magic Hanky
I am a linen hanky
As beautiful as can be,
And with a tuck, a stitch or two
A bonnet was made from me,
To wear home form the hospital
Or on the Christening Day,
And then I will be tucked away
To await the wedding day.
Then on her wedding day
a hanky I will be,
For every bride needs something old
That something will be me.
And if the baby is a boy
And someday he should marry
He can give his lovely bride
A hanky she can carry.
Irish linen handkerchiefs are:
extremely absorbent and quick drying
soft and gentle to the skin
durable
launder and iron easily. No matter how frequently, if laundered properly they will retain their original feel and white handkerchiefs will retain their original pure whiteness. They look better the more they are washed.
hygienic and provides very poor living quarters for germs. Boiling is not harmful to linen handkerchiefs
made from carefully selected grades of flax
fluff or lint and no annoying particles are left on suits and dresses