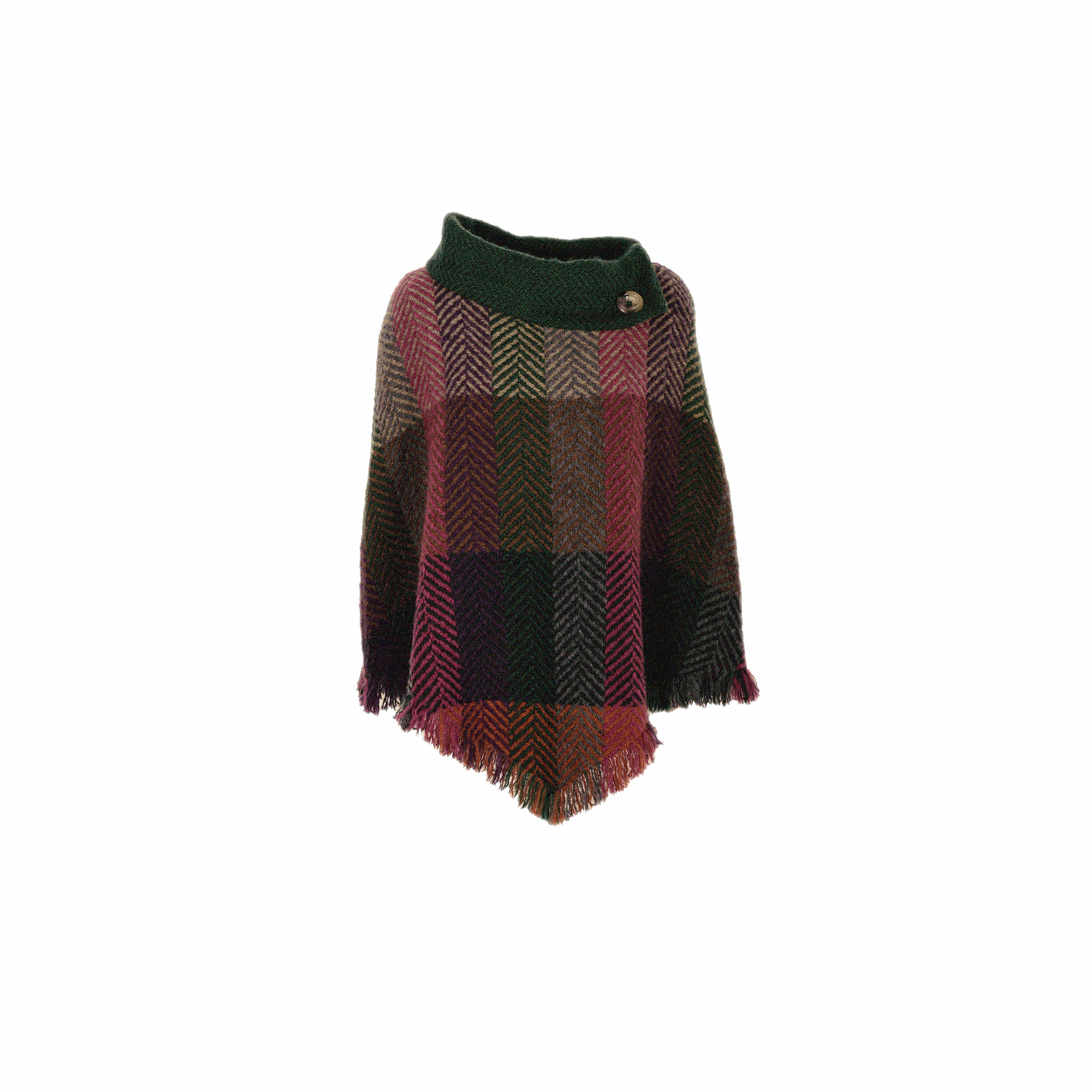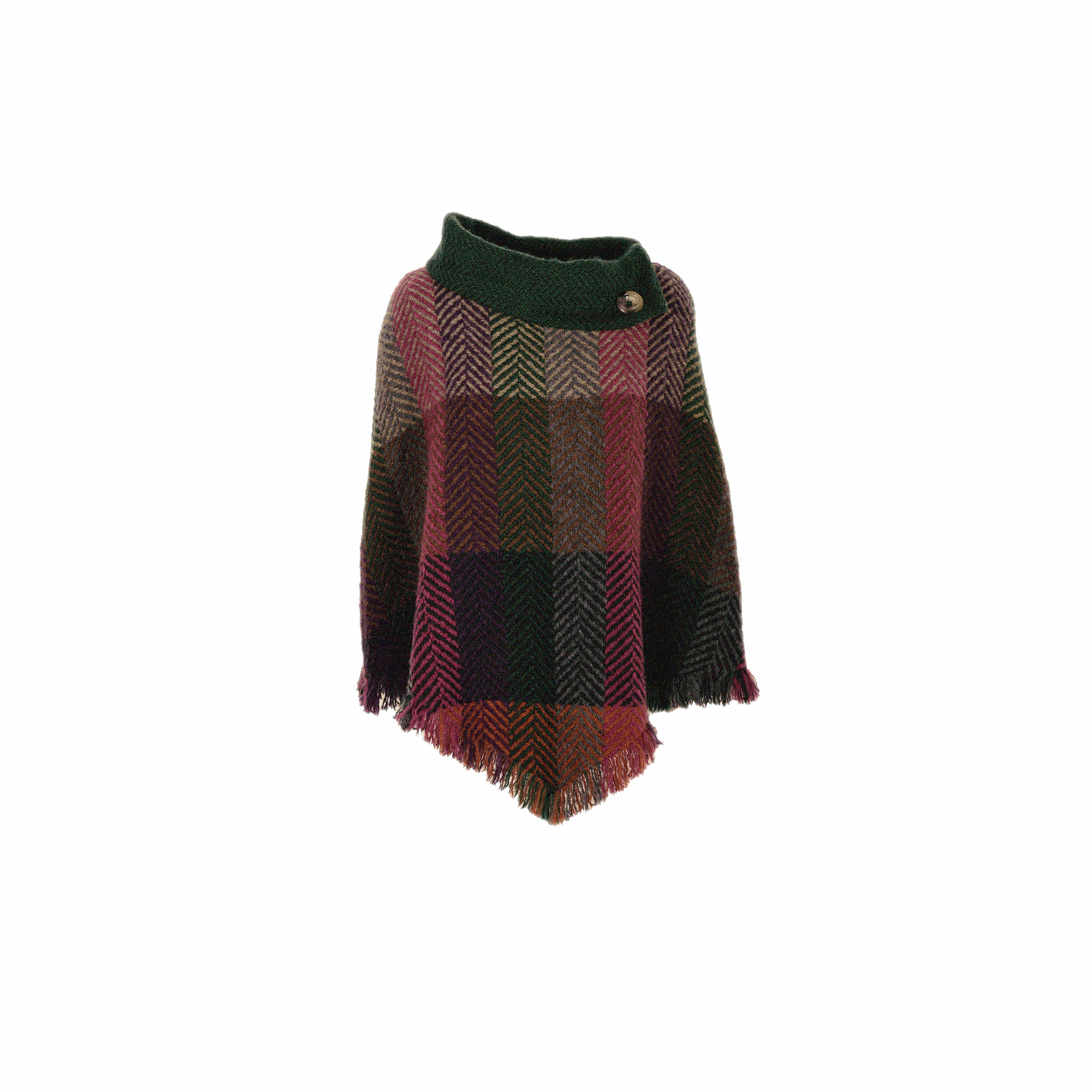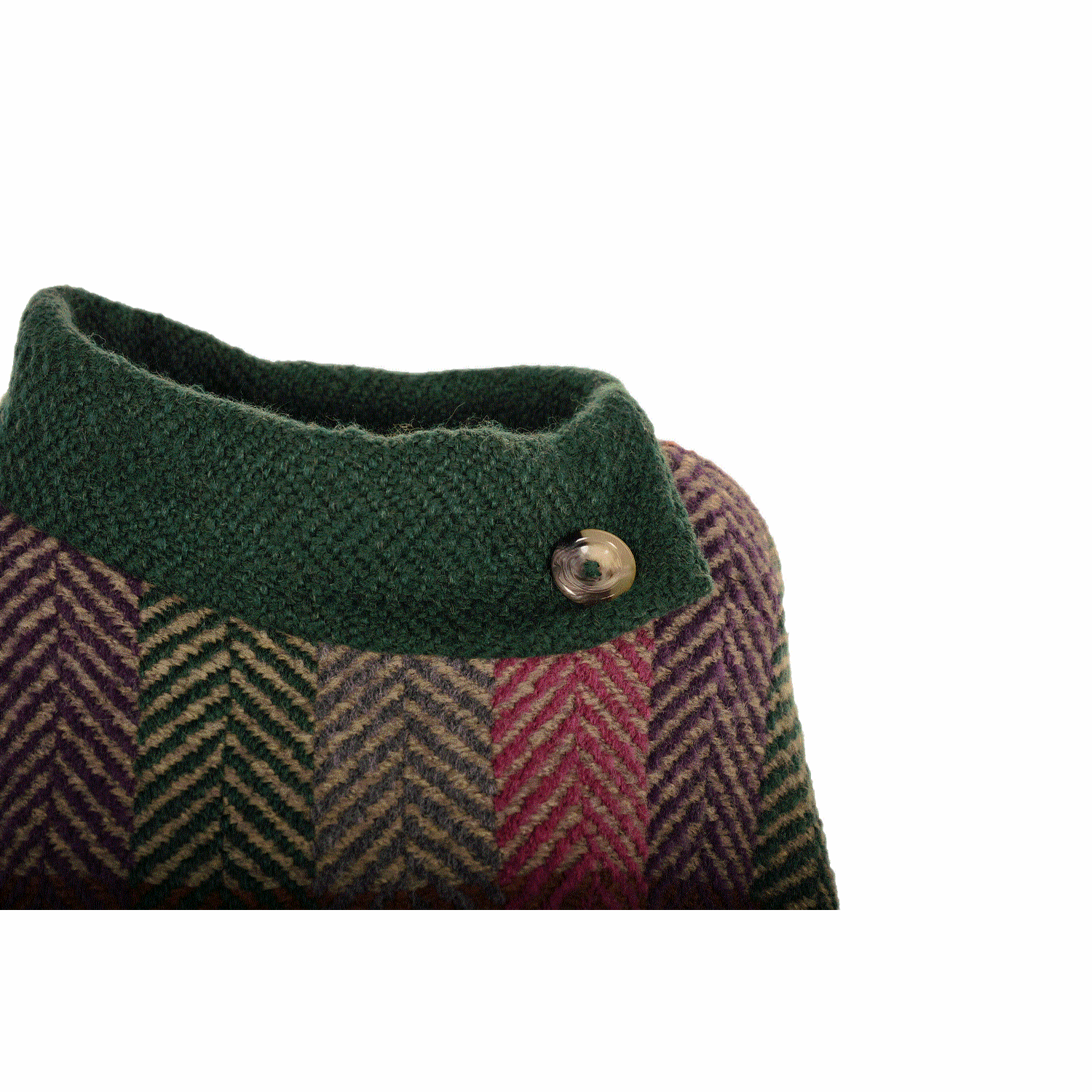 Branigan Weavers Irish Cape Amy (Mulberry)
$0.00
Description
Amy Shawl is made by Branigan Weavers, a small family owned and operated company in Drogheda, Co. Louth. This black and white shawl has a gorgeous herringbone pattern knit, enhanced by the stunning colors Finished with a solid green collar and black button accent.
A fashionable piece with the easy wear of a poncho, this piece can be put over your head and you're ready to go. Made of warm and soft wool, the Amy Shawl is sure to become a favorite addition to your wardrobe.
It measures 29 inches from the collar. The collar measures 4 inches.
One size fits all.